7 Terrific Tikal Tours From Flores
Are you looking for the best Tikal Tours from Flores?
Congrats! You just landed on the perfect post to help you choose the Tikal tour of a lifetime. How's that, you ask?
Because I've done all the hard work for you! I scanned through tour options until my eyeballs went screwy, all to find the best-rated tours with fabulous guides and great value for the money.
As a bona fide born-and-raised Guatemalan plus Canadian-American (yeah, it's confusing), I know what things to look for in a tour.
And having been to Tikal myself, I can tell you it is 100% worth the investment.
In a rush? Okay! Let's get right to it with a quick guide of MY top picks.
Not in a rush? Cool. Read on at your leisure for all the juicy details on each tour.
***This page contains affiliate links, so if you book a tour through those links, I'll earn a small commission at no extra cost to you. Learn more in my disclaimer.***
Quick Guide:
Why a Tikal Tour is Awesome
Nothing beats following a slightly eccentric but passionate guide through the jungle while he imitates howler monkey roars. That's talent, right there.
Then, later, slipping past caution tape (shhh) to see an excavation in action.
It's essentially an entire day spent learning cool facts about Mayan cosmology, religion, and blood sacrifices (eep!). But it's not dry old history, it's packed with secrets, mystery, creepy things, and fascinating stories.
Along the way, you might even spot toucans, sniff tree resin, and glimpse monkeys, coatis, and um… giant fuzzy mostly harmless tarantulas.
You'll tromp through the jungle, climb wooden ladders, emerge above miles and miles of lush canopy, and watch the sun drop through the horizon. And yes, you'll probably sweat profusely, swat at mosquitos, and chug gallons of water. I sure did–while grinning like a maniac.
Pictures fall flat, my friends. You have to go there. You have to live it.
So, without further ado, I present 7 Terrific Tikal Tours From Flores.
Private Tikal Tours from Flores
Enjoy the complete attention of your guide, amazing organization and service, and the freedom to go at your own pace on these Private Tikal Tours from Flores.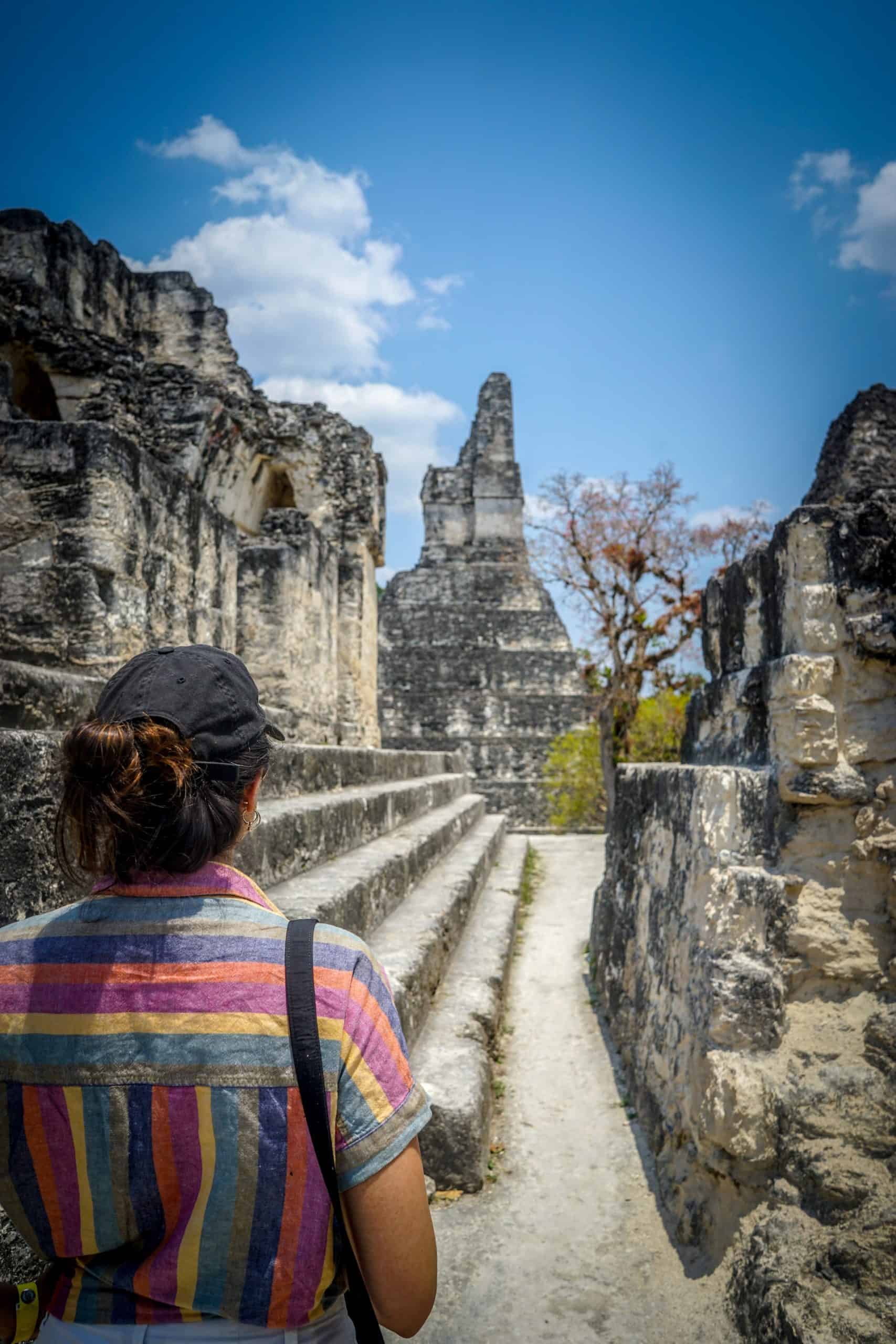 ⭐️ Rating: 5/5 Stars | ⏰ Duration: 6-8 hours | $150 | 👀 Check rates and availability
When it comes to private tours, you won't get better value for the money than this Tikal Exclusive Tour from Flores, all-inclusive.
Passion, knowledge, and stellar customer service set this tour apart. The guides LOVE what they do, and it shows in every moment of the tour as they help you unlock the secrets and stories behind the UNESCO World Heritage Site.
Tromp up and down temples, listen to the call of the howler monkeys, and observe the cute coatimundis. But beware of the latter–they're fond of begging for scraps!
Travelers called this "a life changing experience" and "the best tour I've ever taken." Another commented that the "organisation was beyond perfect."
This tour includes a bilingual tour guide, private transportation in an insured air-conditioned vehicle, the park entrance fee, lunch, and bottled water.
Note that tips and the museum entrance fee are not included in the price.
You'll feel safe and in good hands from start to finish.
⭐️ Rating: 5/5 Stars | ⏰ Duration: 8-9 hours | Approx. Cost $155 | 👀 Check rates and availability
Combine all the perks of a guided tour and an at-your-pace itinerary on this Tikal Private Day Tour Maya Adventure from Flores.
Ask ALL the questions you can think of, climb some of the ancient temples, and walk down jungly trails for a delicious hot lunch and a chilled beverage.
On this tour, you'll see the Great Plaza, Temples I, II, IV, and the Lost World Complex.
This tour includes lunch, all entrance fees and taxes, mosquito repellant, and private transportation in an air-conditioned vehicle.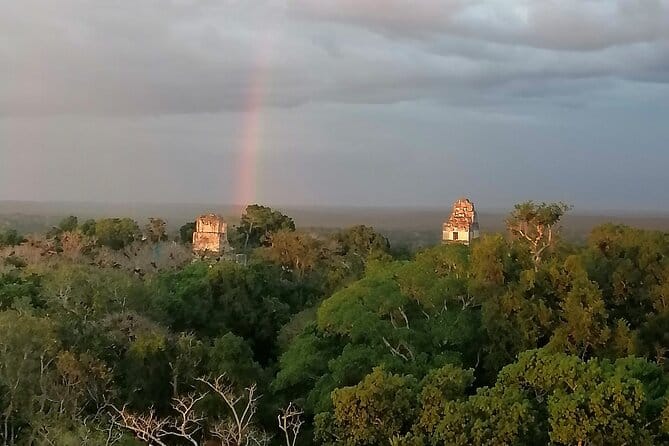 ⭐️ Rating: 5/5 Stars | ⏰ Duration: 7-8 hours | Approx. Cost $170 | 👀 Check rates and availability
Skip the crowds, watch the sun go down from the height of the Lost World Pyramid, and listen to the jungle come alive at evening.
All this and more makes the Tikal VIP Private Sunset Tour all-inclusive a once-in-a-lifetime experience. Join a stellar bilingual guide that starts at noon. Walk through the park, learning the fascinating history of this Mayan archaeological complex.
One of the perks of going later in the day is that the park empties out and you'll have it mostly to yourself.
This tour includes a bilingual guide, all fees and taxes, lunch, bottled water, and private transportation in an insured air-conditioned vehicle. It does not include tips and the museum entrance fee.
The lunch may not be spectacular, but the rest of the tour will make up for it.
Don't forget to pack your flashlight!
Small-Group Tikal Tours from Flores
Small group tours are a great way to explore Tikal for a smaller price point and meet and make friends with other travelers while you're at it.
⭐️ Rating: 5/5 Stars | ⏰ Duration: 6 hours | Approx. Cost $88 | 👀 Check rates and availability
One of my favorite memories of Tikal is walking beneath howler monkey trees in the dark hours of the morning, climbing to the top of a lofty temple, and watching the sunrise.
Why not experience it for yourself on this Tikal SUNRISE, Archeological, and Wildlife Tour?
Grey light spills into the sky, illuminating all the lush greens in the foliage below. Vibrant parrots fly through shreds of fog, calling to each other, and howler monkeys add to the wild beauty with their dinosaur-like roars.
Afterward, you'll beat the crowds to all the top sites in this city of the ancients. Your guide will share fascinating information ranging from the history, culture, and beliefs of the Maya to how the temples were excavated and reconstructed.
This small group tour will have no more than nine travelers and includes breakfast, lunch, a Map of Tikal, mosquito repellant, water refills, a top-notch bilingual guide, and transportation in an air-conditioned vehicle.
Note that it does NOT include the sunrise and day entry fees to Tikal (US$34), so be sure to calculate that into your costs.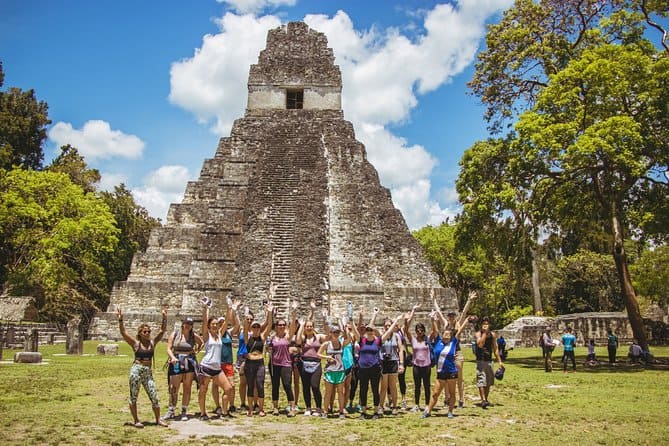 ⭐️ Rating: 4.5/5 Stars | ⏰ Duration: 8 hours | Approx. Cost $55 | 👀 Check rates and availability
Skip the frills and save big without cutting quality on this Tikal National Park Full-Day Guided Tour from Flores.
Join a top-notch bilingual guide and up to 19 other travelers on a foray into the mysterious world of Tikal. Along the way, you'll learn about the Mayan aristocracy, their politics, religion, and values. You'll explore the Temple of the Masks, the Lost World, the Grand Plaza, and the soaring heights of Temple IV.
This tour includes a tour guide and transportation in an air-conditioned vehicle. Note that it does NOT include lunch or the park entrance fees (so be sure to take cash for those expenses).
One traveler noted that there was an upsell at the beginning to include lunch and get your ticket faster, but was perfectly happy with the tour without the add-ons.
⭐️ Rating: 5/5 Stars | ⏰ Duration: 4.5 hours | Approx. Cost $88 | 👀 Check rates and availability
If you want to see EVERYTHING you can, this Tikal Full Day with Dedicated Exploration of the Archaeological Monuments fits the bill perfectly.
You'll visit the Central Acropolis, Temple I, the Great Plaza, the North Acropolis, Temple II, Temple V, The Plaza of the Seven Temples, The Lost World Complex, and Star Wars famous Temple IV.
Finish off with a delicious lunch at the Jaguar Inn.
In addition to lunch, this tour also includes a bilingual guide, mosquito repellant, a map of Tikal, and transport in an air-conditioned vehicle. The park entry fees are NOT included.
If you are flying into Flores, this tour operator can help with arrangements.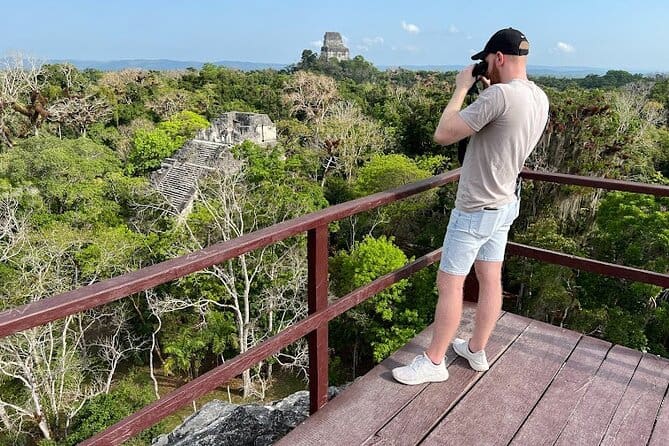 ⭐️ Rating: 5/5 Stars | ⏰ Duration: 6 hours | Approx. Cost $88 | 👀 Check rates and availability
Discover Tikal at its quietest on this Tikal SUNSET, Archeological, and Wildlife Tour that visits the south and east portions of the park.
Golden hour, sunset, and cool temperatures are three GREAT reasons to book this small-group tour. It'll just be you, a guide, and a max of 8 additional guests.
Wildlife, fascinating archaeological monuments, and mind-blowing history await.
The tour includes a professional and passionate bilingual guide, lunch, a map of Tikal, water refills in the vehicle, mosquito repellant, and transportation in an air-conditioned vehicle. Note that the park entrance fee is NOT included.
This tour is perfect for photographers.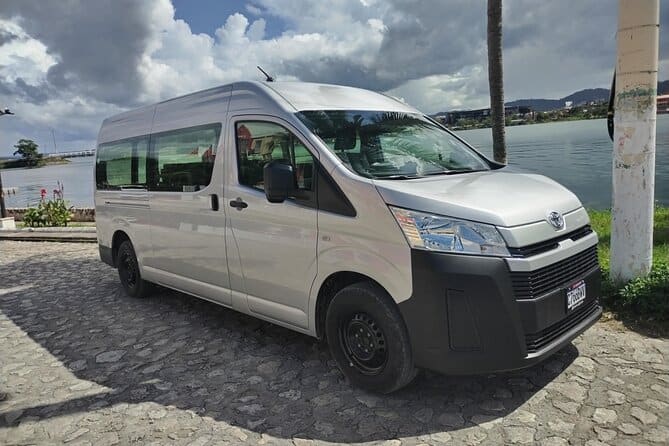 ⭐️ Rating: 5/5 Stars | ⏰ Duration: 1-2 hours | Approx. Cost $125 | 👀 Check rates and availability
Personally, I think a guided tour is worth it, but if you prefer a self-guided trip or simply don't have six to eight hours' worth of time (or energy), this Round-Trip VIP Private Transfer to Tikal from Flores could be the perfect solution.
Enjoy private transportation to and from the ruins of Tikal in an insured air-conditioned vehicle. Spend as much or as little time as you like exploring the ruins, then hop back aboard for the return trip.
Not everyone wants to spend the eight hours required by most group tours. If you'd rather spend only a few hours at the park, this option is ideal. Another perk is that you can choose exactly when you want to depart and return on this private transfer.
Tikal Lightning Guide *What You Need To Know*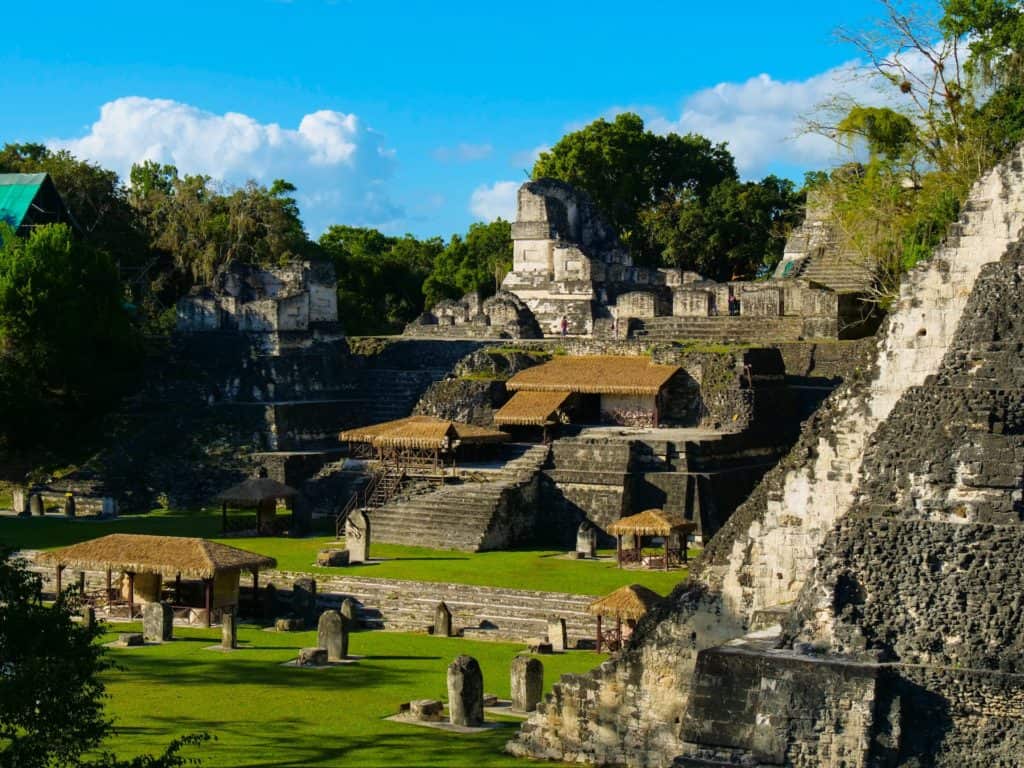 *** Important Tip: You'll need your passport in order to enter Tikal, so be sure to take it along. ***
Tikal Open Hours:
Special Sunrise Hours: 4 am to 6 am
Regular Hours: 6 am to 6 pm
Special Sunset Hours: 6 pm to 8 pm
Tikal is open every single day of the year
Tikal Costs
Sunrise Entrance Ticket: Q100
Regular Entrance Ticket: Q150
Sunset Entrance Ticket: Q100
Uaxactun Entrance Ticket: Q50
Museum Entrance Ticket: Q30
Camping Ticket: Q50
Buy your Tikal National Park tickets online and save the wait in line at the entrance.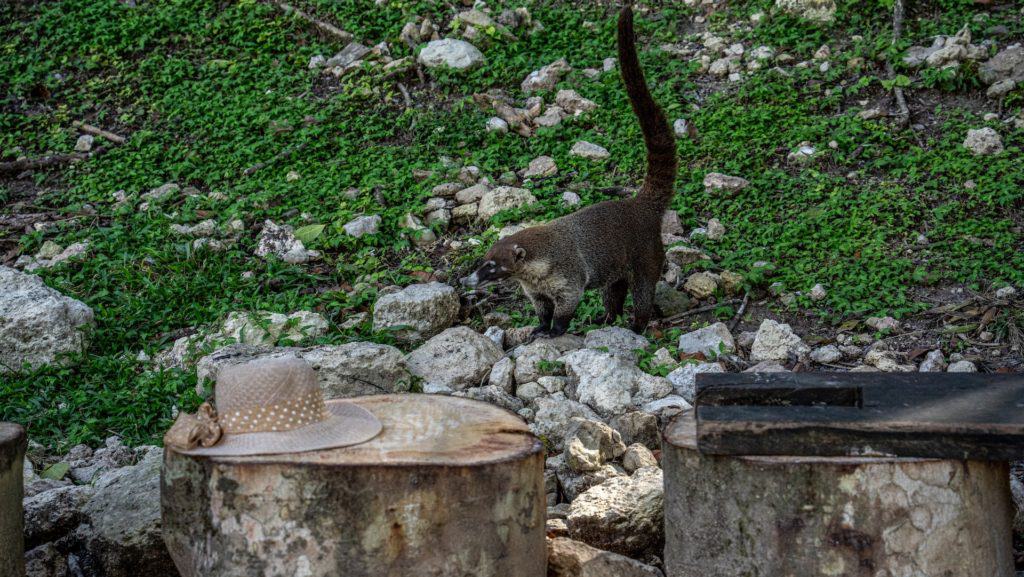 Tikal National Park Address
Selva Tropical 100, Flores, Departamento de El Petén, Tikal National Park, 17013 Guatemala
Tikal National Park Contact
Whatsapp: +502 3041-3695
Email: [email protected]
Climate in Tikal
When is the best time to go to Tikal? It depends on what is more annoying to you: rain, mud, heat, or mosquitoes.
Actually, there are mosquitoes year-round, so you're going to want to pack a lot of bug spray. If you plan to camp, prepare for war.
The driest time to go to Tikal is between the end of February through April. During this season, the department of Petén tends to be quite hot with less chance of rain.
The rainiest and muddiest time to go is between June and September, but these are rough estimates. The climate isn't as predictable as it used to be. That said, expect and plan for rain between these months.
October, November, and December tend to offer slightly cooler weather and potentially fewer mosquitoes. This could be the optimum time for Tikal tours from Flores.
What to Take to Tikal National Park
Wear comfortable light-weight and breathable clothing and good walking shoes or hiking shoes.
Take along your:
Passport/Photo ID
Cash for the entrance fees, food, water, and tips
Water (enough for several hours)
Raincoat (Yeah, even in the dry season)
Snacks
Lunch (optional)
Bug Spray
Sunscreen
Hat/Sunglasses
Camera
Wipes (optional)
Flashlight (if going for sunrise or sunset)
What NOT To Take During Tikal Tours From Flores
Drones aren't allowed, so leave yours at home.
Also, don't take illegal stuff (a shocker, I know).
Where to Eat in Tikal
In Tikal you can eat at the Restaurante Mundo Perdido (located at the entrance), Hotel Jaguar Inn, the Hotel Jungle Lodge, or at the small cluster of restaurants around the museum.
Wildlife in Tikal
In Tikal you are likely to see coatimundis, toucans, turkeys, parrots, hummingbirds, tarantulas, crocodiles, tons of tropical birds, spider monkeys, howler monkeys, and possibly even foxes and jaguars.
Hotels Inside Tikal National Park
I loved staying inside the park when I visited Tikal. There's something magical about a hotel nestled in the middle of the jungle.
It was also nice not to have to travel all the way to Flores at the end of the day. Since I did the sunrise tour, it also meant I got to sleep in a tiny bit longer than if I'd been in Flores (which I appreciated, since the tour started at 4 am).
You can't go wrong with a stay at the Hotel Jungle Lodge Tikal. It has great ratings, a swimming pool, lovely rooms, a garden, and a restaurant.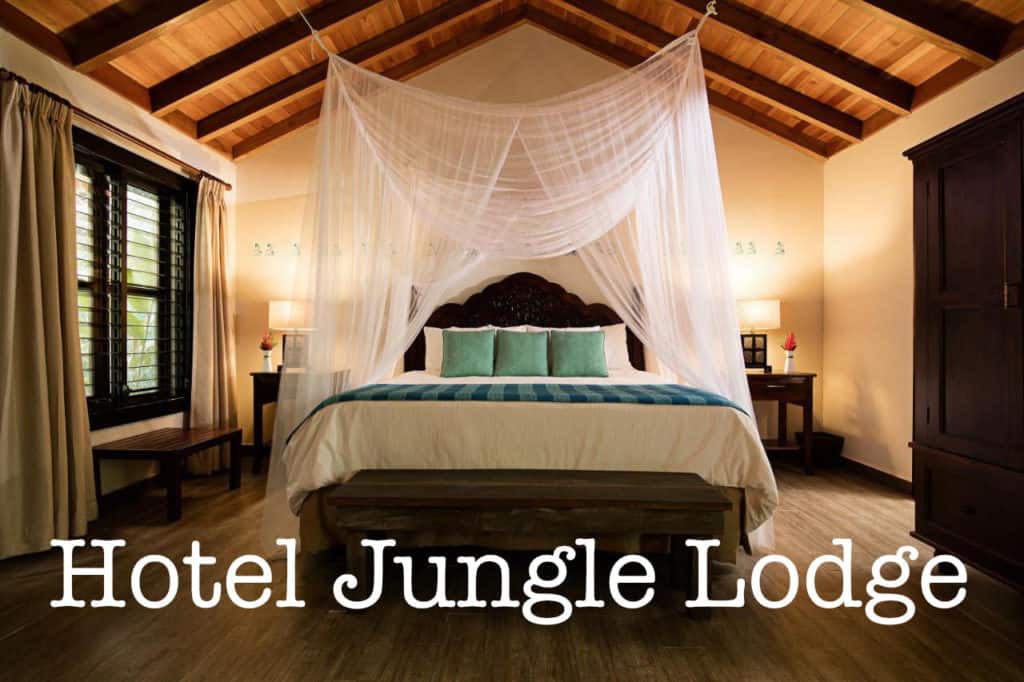 The Hotel Jaguar Inn is another good choice. It doesn't have quite as good ratings (mostly due to the facilities and an untimely chef), but I enjoyed my stay here. Next time, though, I'd probably opt for the hotel with the pool.
If you have the gear and like roughing it, you can also camp inside the park. I haven't done it yet, but it sounds super fun (if rather sweaty and potentially involving crocodile pools).
Hotels in Flores, Guatemala
If you don't want to stay in the park, Flores offers a ton of options and the opportunity to explore a tiny super-cute Guatemalan island.
Check out this interactive map to see what hotels are available.
Just give it a minute to load!
Top Sights In Tikal
When you visit Tikal, you won't want to miss the Temple of the Double Headed Serpent, The Temple of the Great Jaguar, The Temple of the Jaguar Priest, and Temple IV… to only mention a few!
Tikal Frequently Asked Questions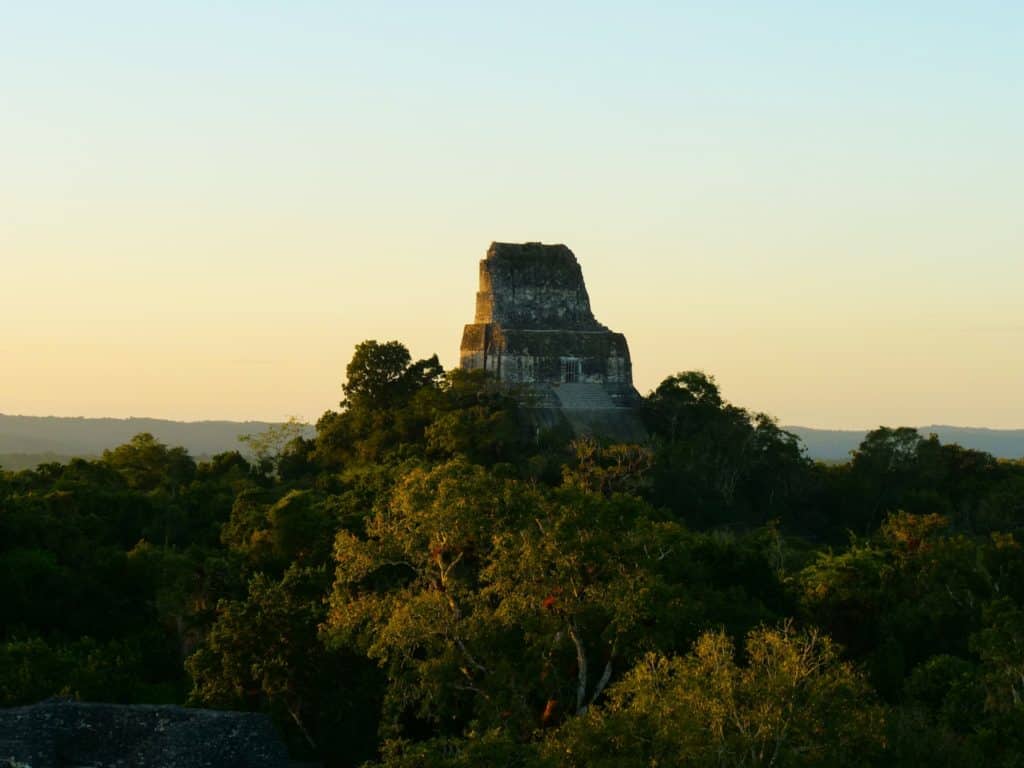 Is Tikal Guatemala worth visiting?
Yes, yes, yes! Tikal is an amazing archaeological site you won't want to miss. Travelers who have been to multiple Mayan ruins say it's better than Macchu Picchu and better than Chichén Itzá. If that doesn't convince you, I don't know what will.
What makes Tikal special is that it combines an incredible cultural site with out-of-this-world natural diversity.
Wildlife viewing and Mayan temples? What could be better?
Is it safe to visit Tikal?
Yes–Tikal is quite safe.
The biggest dangers are from the heat and the mosquitoes, so take lots of water and douse yourself in bug spray. The UV index in Guatemala is high, so protect yourself from the sun.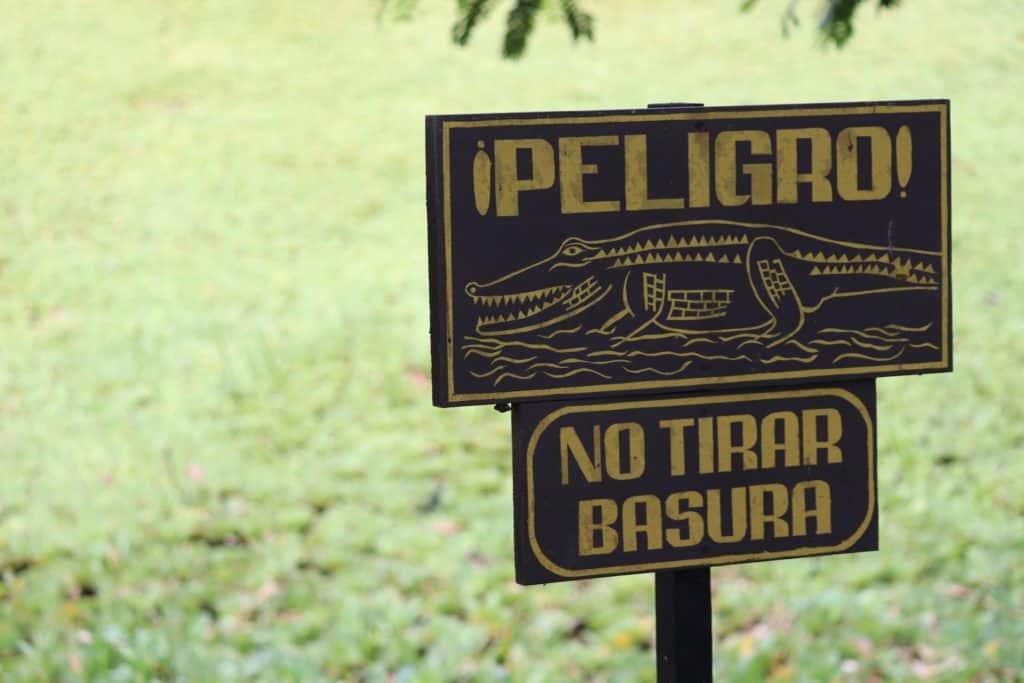 There are many signs, and all the paths are clearly marked, but if you get a bit lost, there are usually plenty of guides around to ask if you need directions.
If you go on your own, exercise your usual road safety precautions.
Is the Tikal Sunrise tour worth it?
Oh man, yes! Though in truth, both sunset and sunrise are awesome in Tikal.
Which one you choose comes down to your preferences. For example, if the idea of a 4 a.m. tour fills you with dread, choose the sunset! Plus, sometimes the sky is socked in in the morning and clears up at night. It's a tough call, but definitely do one or the other!
There is something truly humbling and beautiful about sitting on the top of a pre-Colombian temple listening to birdsong and monkeys in the canopy below while the sun rises (or sinks).
Mist drifts over the trees, parrots wing over the treetops, and the sun paints the expansive sky in pink and gold.
How much is a tour of Tikal?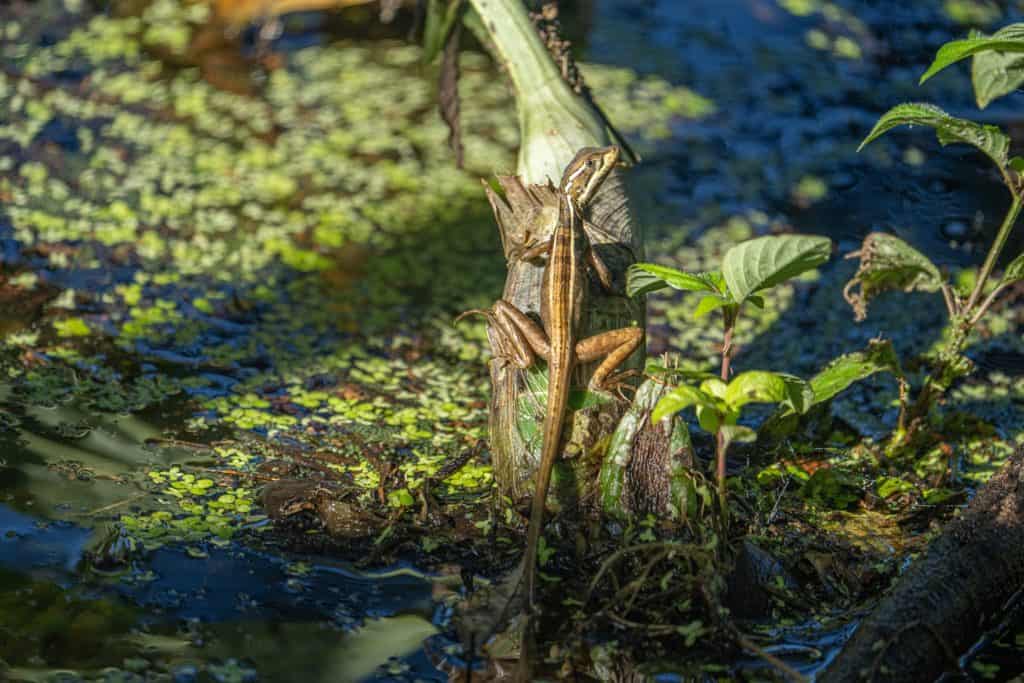 Guided Tikal tours from Flores range from $55 USD for a no-frills group tour (plus $20 for the entrance fee) to upwards of $170 for a private all-inclusive tour complete with a hot meal.
These tours might sound pretty expensive, but having a guide packing the day full of fascinating stories, information, history, and wildlife insights will turn it from a "look at these cool rocks" type experience into a core memory.
If you have your own transportation or take a shuttle, the entrance fee will cost you Q150 (roughly $20 USD). Keep in mind that if you visit for the sunrise or sunset, you'll need to pay an additional Q100.
How long do I need at Tikal?
It depends on how much you enjoy visiting ruins. If you're a history buff, consider spending two days in the park. The average visitor can see all the top spots in 8 to 9 hours total. But if you only have a passing interest in ruins, give yourself half a day.
Personally, I'd recommend spending one full day in Tikal National Park, with a night in Flores (or the Park itself) as bookends.
Final Thoughts: Tikal Tours from Flores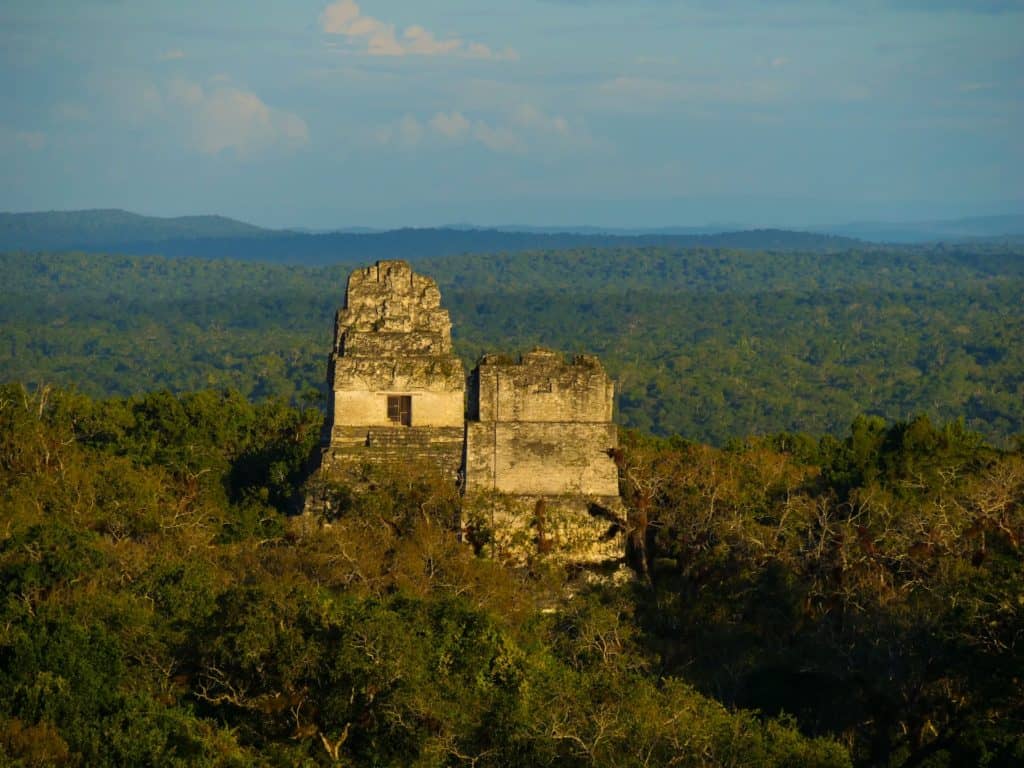 Soaring temples, lush jungle, brilliantly-colored toucans, and fascinating history make Tikal National Park one of Guatemala's top tourist destinations.
Some people say Tikal is even better than Machu Picchu and Chichén Itzá. (I'll withhold judgment since I haven't been to either just yet.)
The point is Tikal is absolutely worth seeing.Going on a guided tour is going to make it way more memorable than wandering around yourself. Knowing the stories and the meaning behind the temples is what will take it from "meh" to "marvelous." Trust me.
Personally, I think this Small Group Tikal SUNRISE Tour offers the best value for the price. Not only will you get to experience Tikal at sunrise–which is beyond incredible–this tour also includes breakfast, lunch, a stellar guide, and only a nine-guest max group size.
But hey, if you don't fancy getting up at 4 a.m., the Small Group SUNSET Tour is equally spectacular. We aren't all morning people (as my sister can attest).
Which of these Tikal tours from Flores get you excited and itching to book? Hint: Go with that one.