Visit the Fabulous La Aurora Zoo Guatemala
Interested in visiting the best zoo in Guatemala? If so, you've come to the right place. La Aurora Zoo is one of my favorite spots in the capital — evidenced by the fact that I easily spent an entire day there.
I'm here to share all the information you need to have a wonderful time at La Aurora yourself.
This Guatemala City attraction is perfect for animal lovers, families, or anyone interested in a day away from the hustle and bustle of traffic, horns, and diesel fumes. It's also a nice break from computer screens.
Besides, who wouldn't want to spend a day enjoying huge white rhinos and tiny cotton-top tamarin monkeys? Since you clicked on this post, I'm guessing you would.
But what to expect at the zoo?
As you wander the lush garden paths of the zoo, you'll come across Humboldt penguins, huge anacondas, spectacularly plumaged birds, marine fish, orange iguanas, and hundreds of other animals.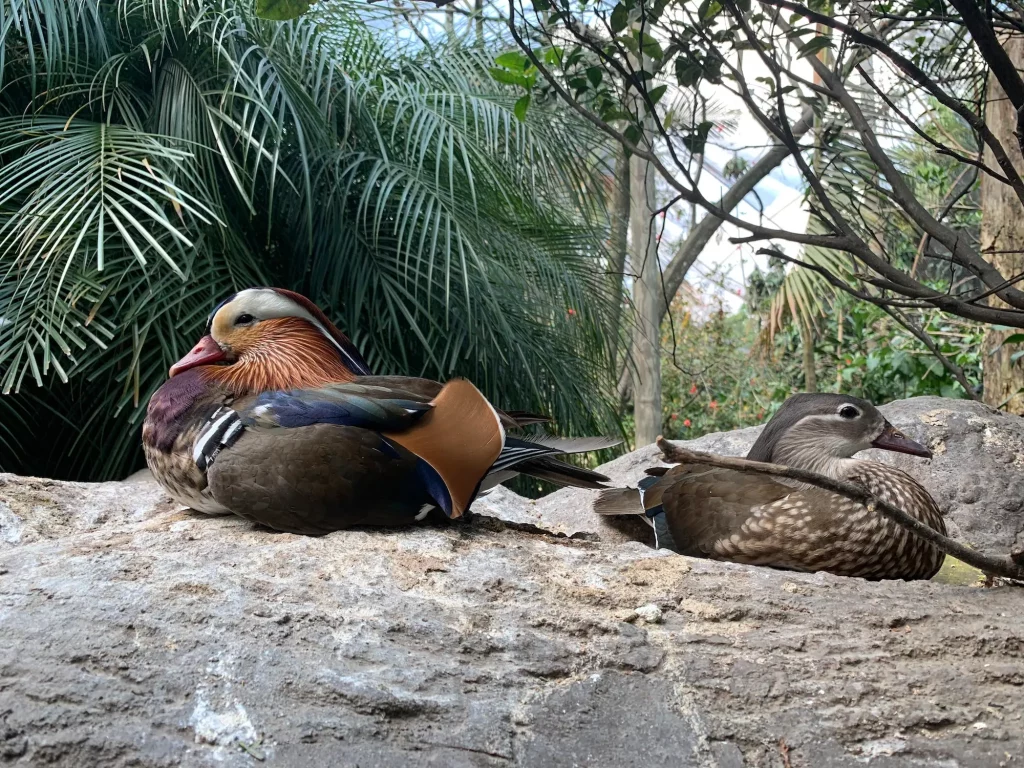 You'll venture over trails and suspension bridges, wander past enclosures designed to look like mini African savannahs, jungles, swamps and mountain slopes.
You'll hear the wild call of peacocks, the growl of hippos, and the screech of monkeys.
It's fun, immersive, and family friendly.
Read on to learn everything you need to know about visiting La Aurora Zoo in one easy-to-use place.
Is La Aurora Zoo in Guatemala worth visiting?
Yes! In my opinion, La Aurora is absolutely worth visiting. It is a fabulous place to spend several hours admiring animals and learning interesting facts about them.
La Aurora is considered the best zoo in Central America and one of the 15 best zoos in the Americas. I haven't been to many zoos, but I believe the claim.
On my last visit to the zoo with my family we spent almost SEVEN hours walking around checking out each enclosure, taking pictures, feeding giraffes, learning, and having fun on the hanging bridges. We loved everything!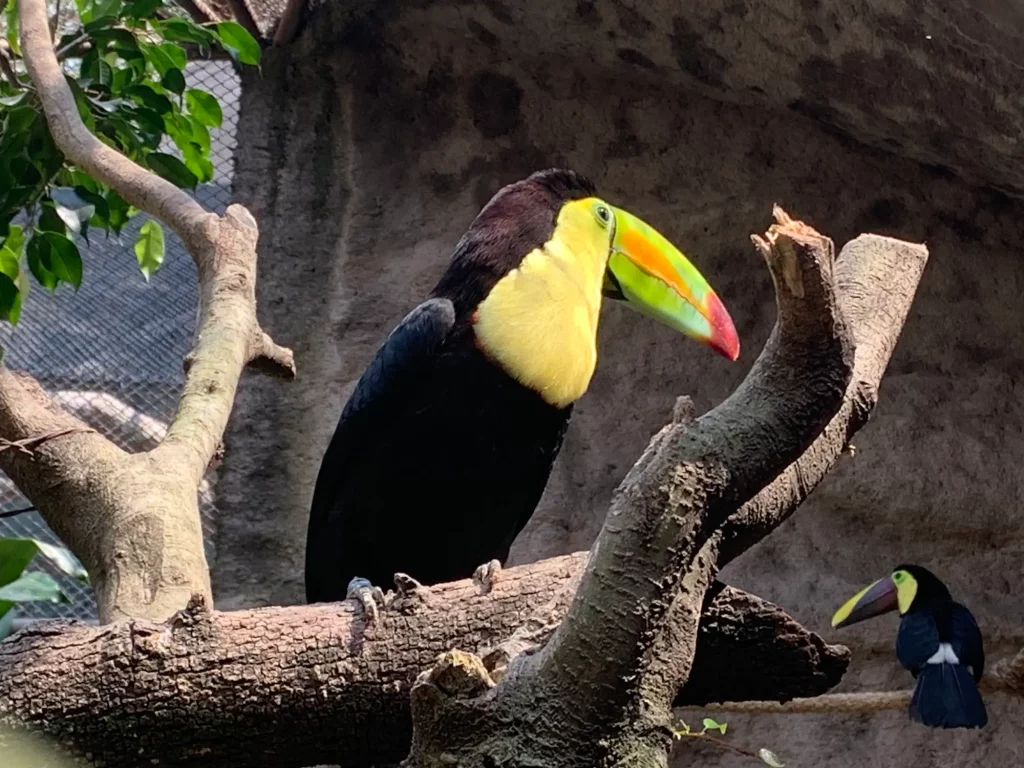 The only other zoo I've been to in recent history is the Greater Vancouver Zoo in Aldergrove, British Columbia, Canada. Personally, I think La Aurora Zoo is comparable.
One of the most obvious differences is that the Aldergrove zoo enclosures are much, much larger. But in terms of variety of species, Guatemala comes out ahead. I think that's pretty cool for a country the size of Tennessee.
Over the years the zoo has improved a lot. Each time there are fewer cages and more specially designed enclosures. They may not be large, but the animals are well cared for and the ambiance is pleasant.
Plus, there are opportunities for special activities, VIP experiences, and events such as Trompita the elephant's birthday.
You can "Run for the Zoo" in a 5K and even see the nocturnal animals in action during the "Nights Under the Moon."
What is there to see at La Aurora Zoo?
La Aurora Zoo is home to about 2,500 animals from 287 different species. They hail from America, Asia, Africa, and Oceania.
The zoo also has an area for snakes, fish, birds, and a small farm with domestic animals.
Beautiful plants and trees, recreational areas, event areas, and a food court round out the complex.
You can also enjoy Esquilandia, a theme park with merry-go-rounds, bumper cars, slides, and more. Although admission is free, each ride costs between Q10 to Q20. I haven't been there myself, but I'll probably check it out next time I go. I'm guessing it's catered more to little kiddos than teens and adults.
Map of La Aurora Zoo in Guatemala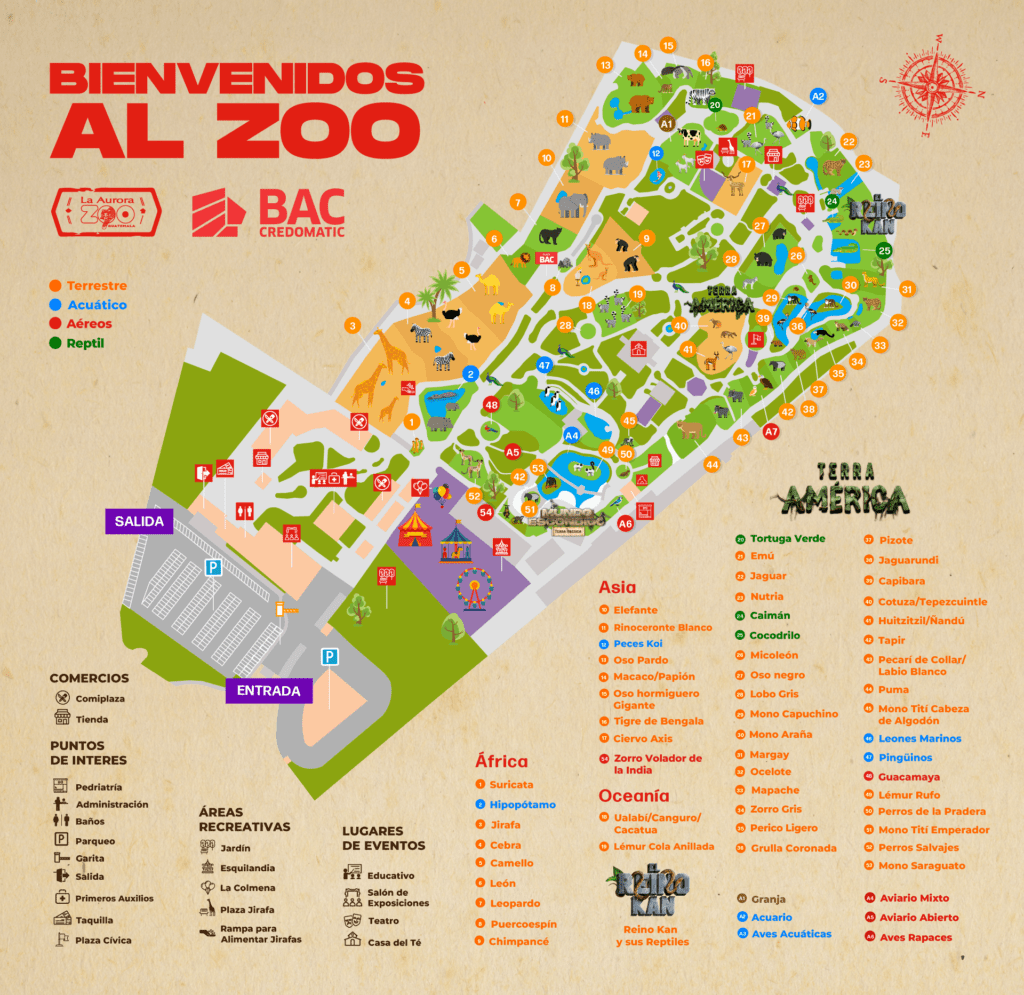 Animals at La Aurora Zoo
Africa
As you enter the zoo, the first area you'll encounter is the African savannah. Here you'll find giraffes, hippos, zebras, ostriches, lions, chimpanzees, and various species of antelope.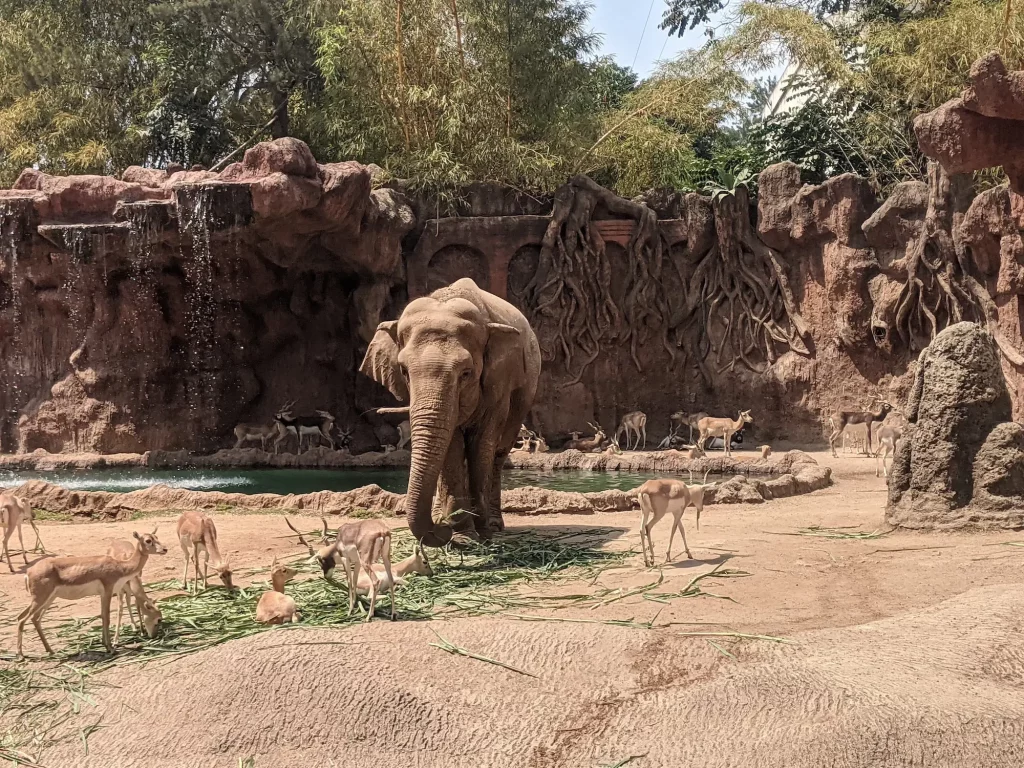 The antelopes meander from one enclosure to another via ramps, strolling with the zebras or the giraffes as they wish.
Fun fact: hippos do not swim, but contract their muscles to reduce their buoyancy. This allows them to dive to the bottom of a body of water and walk or jump forward by pushing off with their feet.
Asia
Moving on, you'll find the area dedicated to animals from the continent of Asia. Trompita, La Aurora's famous Asian elephant, lives here. There are also two huge white rhinos, a brown bear, macaques, an anteater, and Indian flying foxes.
Fun Fact: Although their enclosure is in the Asian area, the two rhinos hail from South Africa. They have been at the zoo since September 2019 and have the capacity to weigh over 8,000 pounds.
(Also, as a interesting aside, my university professor shares in his memoir how his wife was once hit by a charging rhino in Kenya and survived–albeit with massive bruises– which is pretty crazy once you know how much one weighs.)
Terra América
Among the animals in the American zone, you can encounter agoutis, a gray fox, jaguars, otters, jaguarundis, capybaras, peccaries, marmosets, spider monkeys, capuchin monkeys, Humboldt penguins, and black bears, to name a few.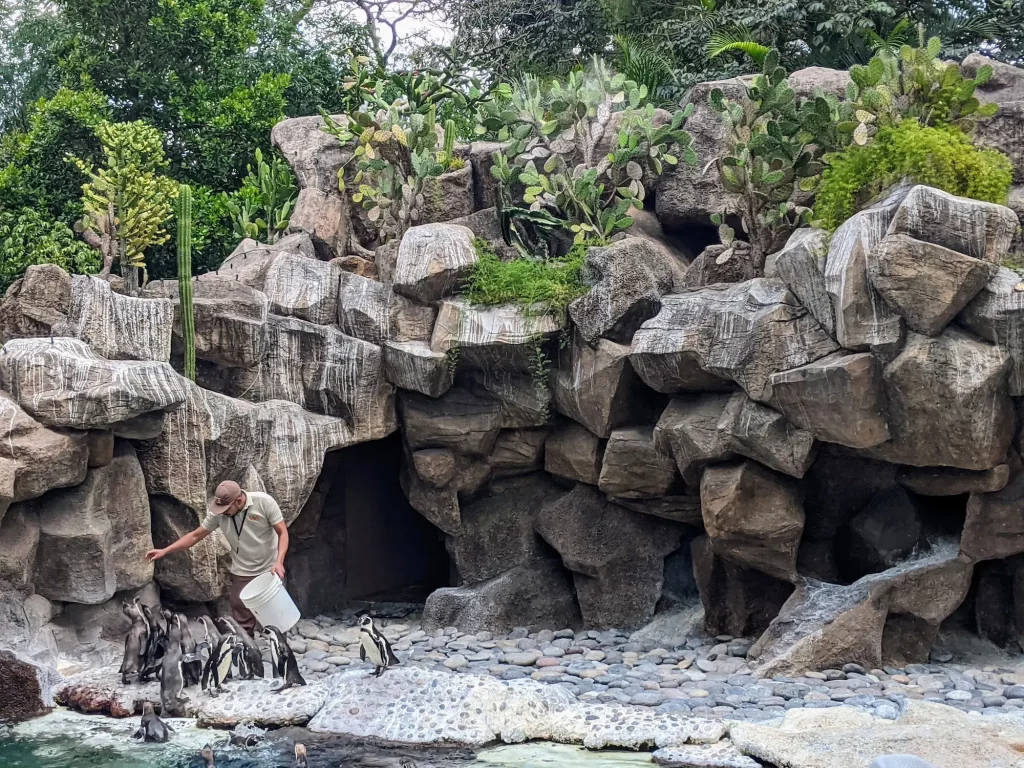 Fun fact: Humboldt penguins come from Chile and are in a vulnerable state. They prefer to nest in guano deposits (bird and bat droppings), so when humans came to collect guano for use as fertilizer, the penguin population deteriorated.
Oceania
Although this part of the Zoo is tiny, the animals here are remarkably unique. Here you can observe ring-tailed lemurs, cockatoos, emus, red kangaroos, and Bennett's wallabies.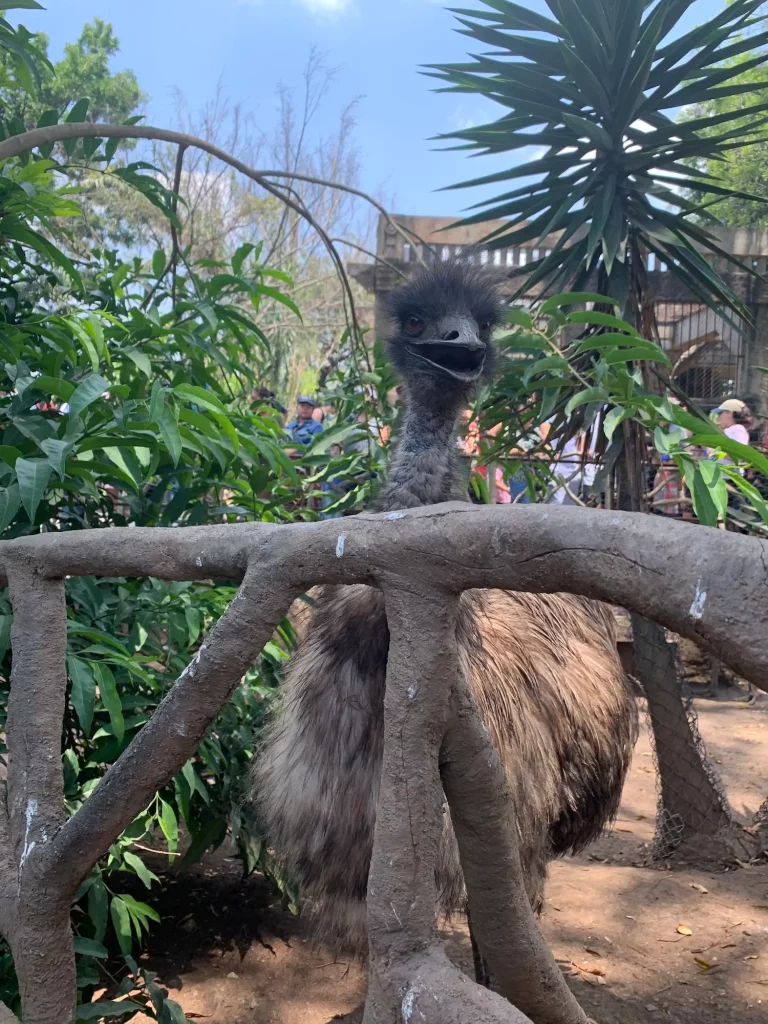 Fun Fact: Bennett's wallaby babies weigh less than 1 gram at birth. They are underdeveloped and hairless, but still manage to climb into their mother's pouch and grasp her teat. There they will continue to develop for another 9 months.
Reino Kan
In the Reino Kan, the name of the zoo's herpetarium, you will find 433 animals from 81 species. These include snakes, lizards, amphibians and spiders. Twenty of the species are from Guatemala, fourteen of which are venomous.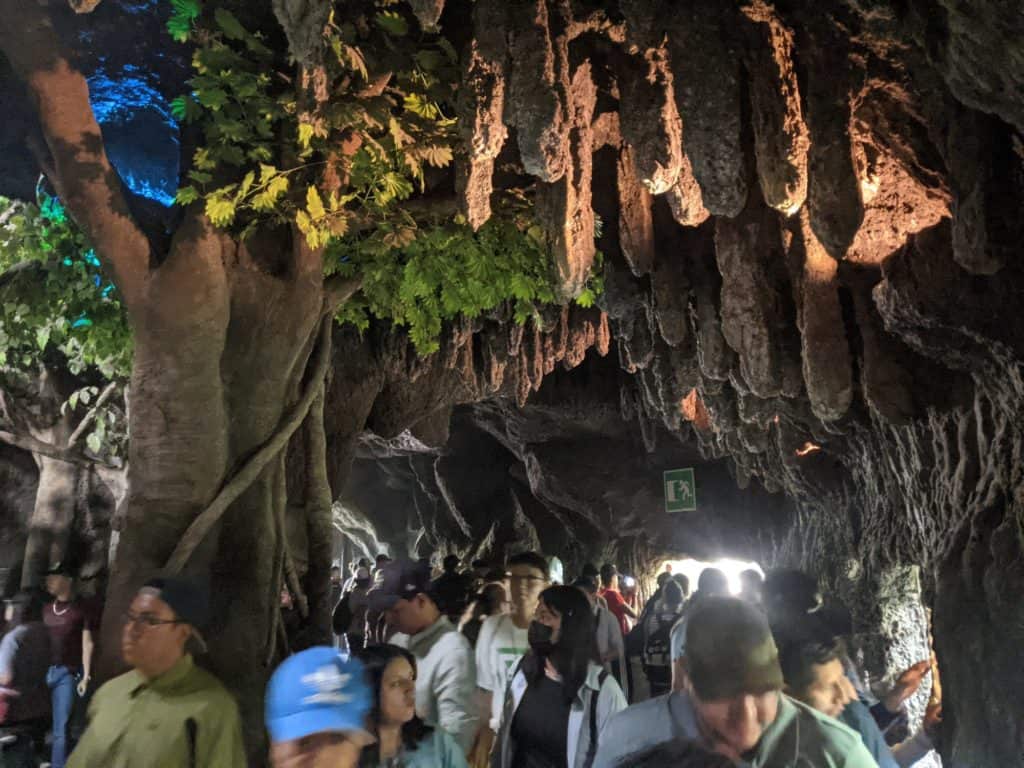 If you want to see these animals you will have to enter a pyramid style building. The inside is a bit dark, with roots hanging from the ceiling and warm, humid air.
Fun fact: The heloderma is one of the reptiles you will be able to see in the herpetarium. This relative of the Gila Monster is found only in El Progreso, Guatemala and is in serious danger of extinction.
Aviaries
The aviaries are another beautiful feature of the zoo. My favorite was the free aviary, where you can wander around among free-roaming birds. This was a fun way to see many beautiful species up close.
My favorite were the mandarin ducks–man are the they impressive!
There are also several closed aviaries, plus special enclosures for flamingoes and gray crowned cranes (with their exploding firework tops).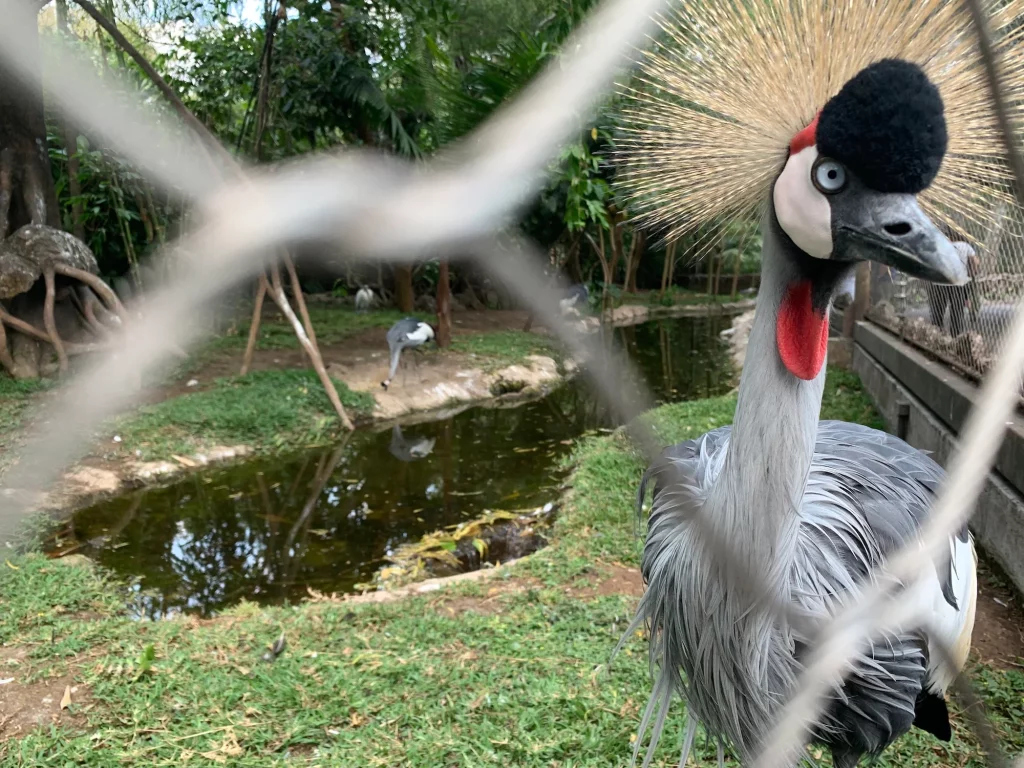 Fun fact: The Grey Crowned Crane jumps, moves its head up and down and spreads its wings as it performs its mating dance.
Aquarium
The aquarium at the Aurora Zoo has several fish tanks, most of which are saltwater featuring marine fish and colorful coral. It is small but beautiful.
Granjita
At the "granja" or barnyard area, you can see domestic animals such as cows, llamas, miniature goats, sheep, Sicilian donkeys, piglets, geese, and chickens.
La Aurora Zoo Hours and Prices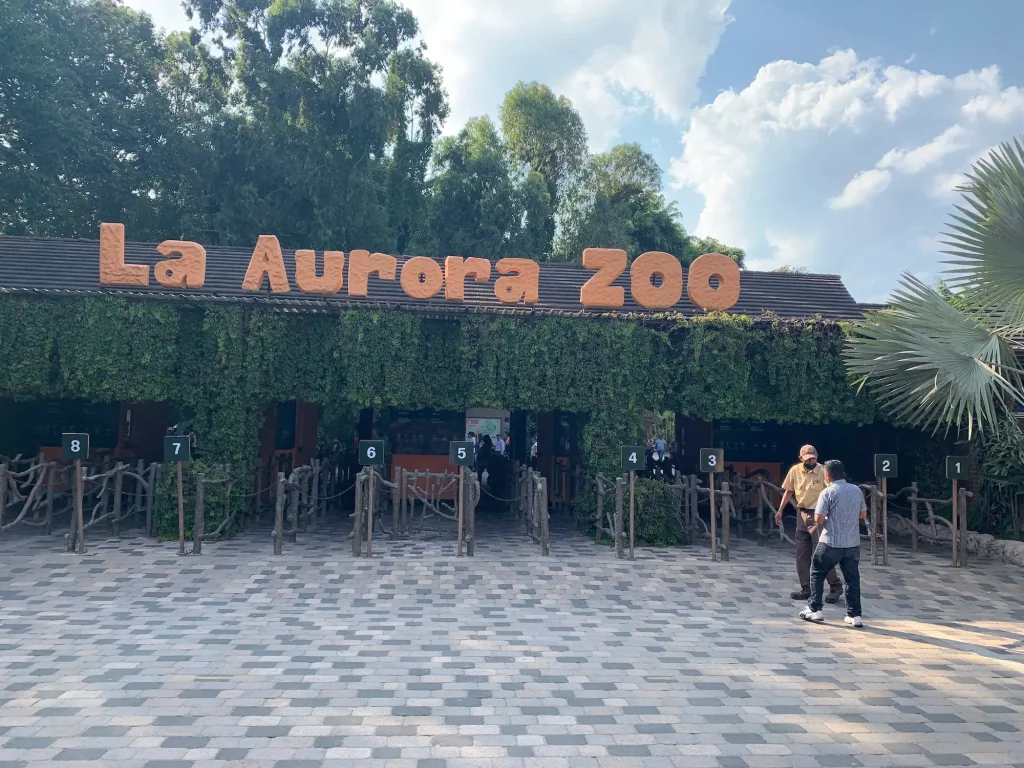 La Aurora Zoo entrance fees 2023
At La Aurora you can pay with cash, debit or credit card. You can even buy your tickets online instead of at the box office at the zoo.
There is no surcharge for foreigners. Everyone pays the same entrance fee here.
Buy your tickets to the aurora zoo online
Parking Rates
Light Vehicles – Q35.00
Motorcycles – Q35.00
School Buses – Q50.00
Normal Entrance Tickets
Child – 2 to 12 years old
Q. 25.00
Youth/Adult – 13 to 59 years old
Q. 45.00
Older Adult – 60 years and older
Q. 23.00
VIP Tours at La Aurora Zoo
If you'd like a more unique experience, there are several VIP tours available at the Guatemala Zoo. Each one already includes admission to the park.
You can reserve them Monday through Friday from 7 am to 4 pm by calling 2463-0463 ext 112 or by emailing [email protected].
VIP Penguin Tour
Want to feed penguins? This is your chance!
This 45-minute tour gives you exclusive access to the cutest residents of La Aurora: Humboldt Penguins. Enter their enclosure and feed fish to these cute little guys.
Can you picture them waddling around you?
Important details: This tour is limited to 2-4 people (ages 10 and up) and is available at 8 am or 2 pm Tuesdays through Fridays.
Cost: Q250.00 per person
VIP Pachyderms Tour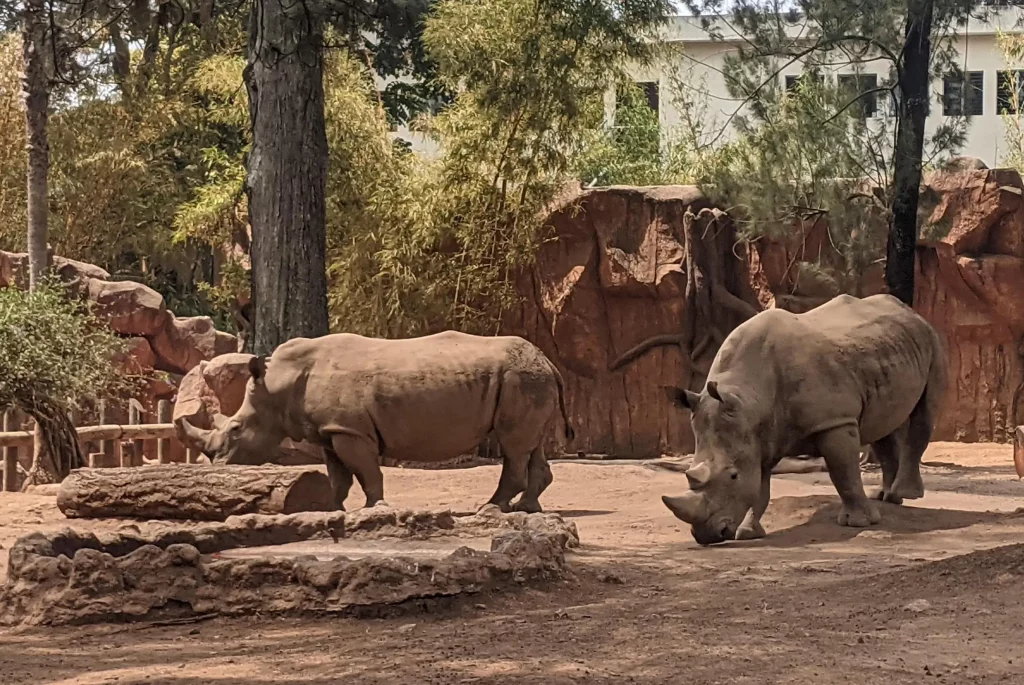 If feeding a rhino, an elephant, and a hippo sounds like fun, the pachyderms tour is the one for you!
This tour is available at 8 am and 2 pm Tuesdays through Sundays to anyone ages 7 and up.
Cost: Q200.00 per person
VIP Jilefante Tour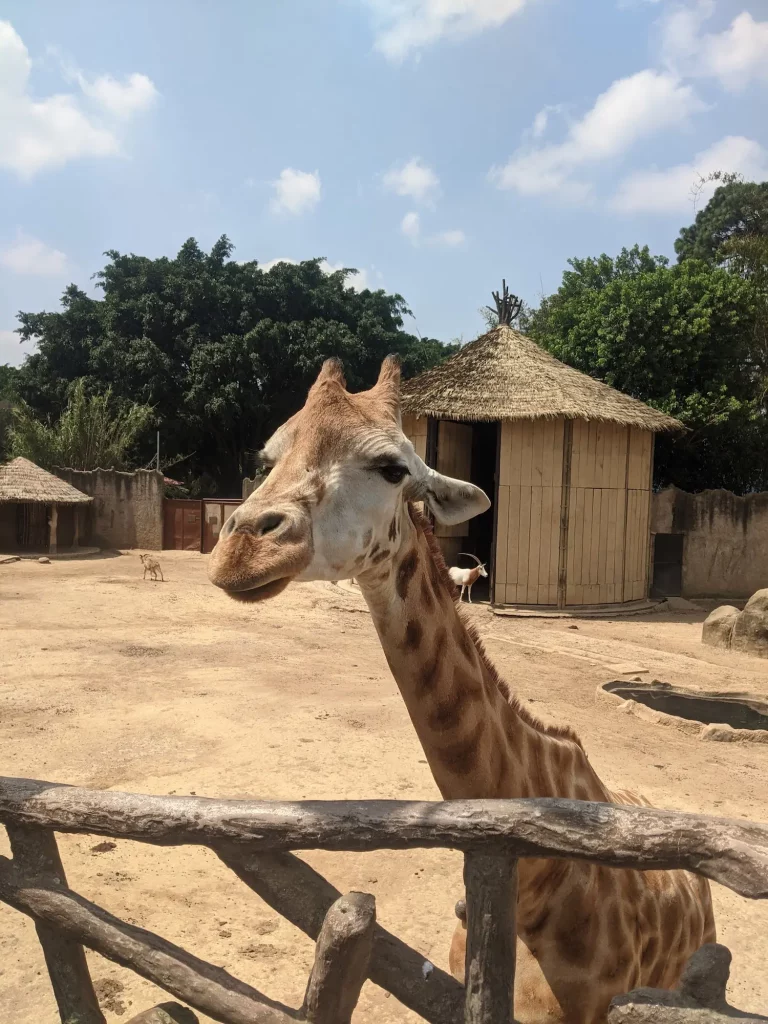 This tour will take you into the "wilds" of Africa where you'll get to feed lemurs, giraffes, and Trompita the elephant. How fun is that?
This tour is available for anyone age 7 and up, Tuesdays through Sundays at 8 am and 2 pm.
Cost: Q200.00 per person
VIP Mixed Tour
During this fun mixed tour you'll get to feed giraffes, macaws, and an elephant. You'll also get to see leopards, lions, and camels close up.
This tour is available from Tuesday to Sunday at 8 am. There is no minimum age, but kids under 2 years old get in free.
Cost: Q150.00 per person
VIP Granjita Tour
Enjoy a fun private tour of the "barnyard" and feed or interact with miniature goats, llamas, a donkey, a cow, and a rabbit. Sounds cute, right?
This tour is available Tuesday through Sunday at 10 am and 2 pm. There's no minimum age – hurray for the kiddos!
Hours at the La Aurora Zoo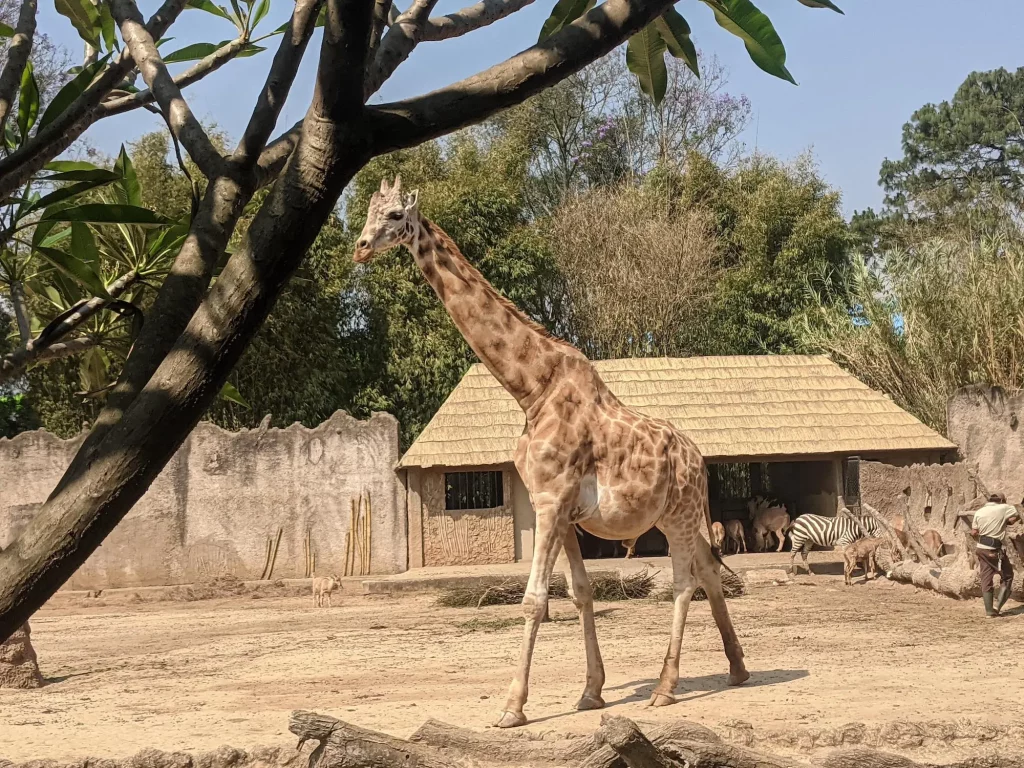 La Aurora Zoo is open Tuesday through Sunday from 9:00 am to 4:00 pm. It is closed every Monday for maintenance.
Opening hours may vary on holidays. The zoo is usually open on holidays, but you should check the Facebook page to make sure (and check to see if the hours are different).
La Aurora Zoo Telephone
The phone number for the zoo is (+502) 2463 0463.
Costs and Information: Special Zoo Activities
Add a special twist to your zoo experience by participating in some of the special activities put on by volunteers.
You can feed the animals, get up close and personal with emus, and have a fun encounter with mini goats.
Feed a Giraffe
If you've every wanted to get close to a giraffe, this is your chance! Standing within one foot of these munching mammals is pretty neat, not gonna lie.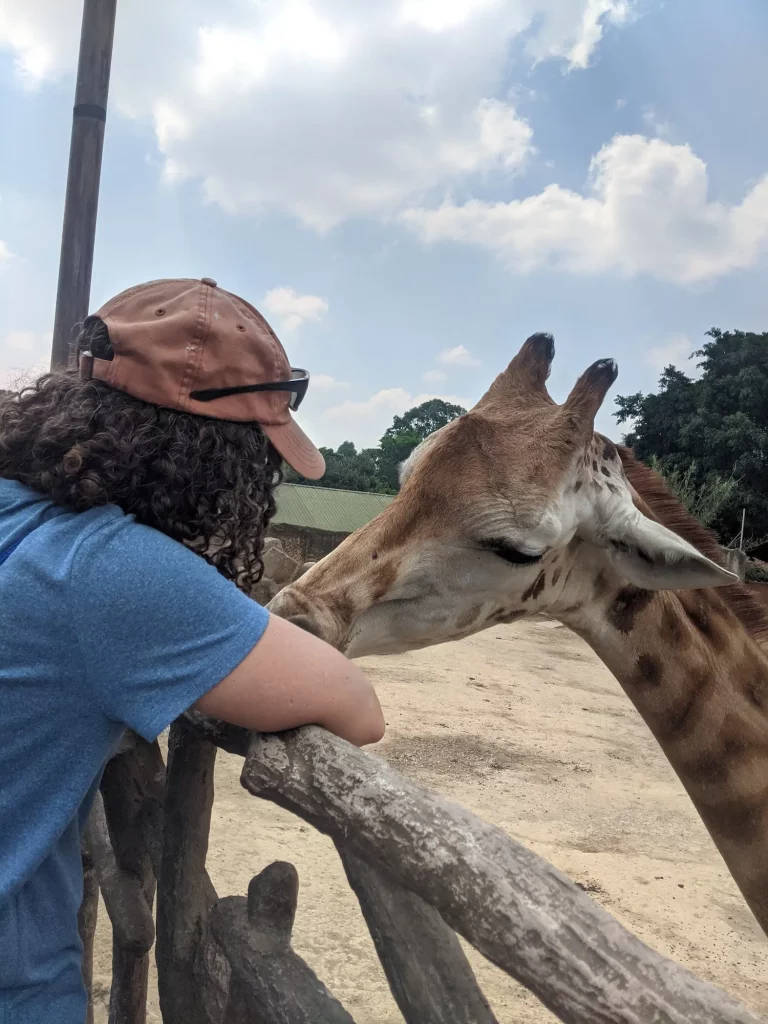 If you want to feed a giraffe, all you have to do is head to the giraffe ramp and wait in line. It's best to arrive before the times indicated below so you can be close to the front of the line.
Once you reach the gate to the giraffe platform, you fork over your quetzales to a volunteer. Next, another volunteer gives you a few instructions and disinfects your hands (though you won't be allowed to touch the giraffe).
When it's your turn, you'll be given a metal tray with some pellets and leaves in it to offer to your giraffe.
It was amazing to be so close to this graceful and ungainly animal, I loved it!
TUESDAY – SUNDAY
10:00 AM – 11:00 AM 2:00 AM – 3:00 PM
GIRAFFE RAMP
Q.10 per person
Feed Australian Parakeets
Another fun activity you can enjoy at the zoo is feeding Australian parakeets. These small birds are cute and colorful.
Simply head to the parakeet aviary and pay for the food.
You'll get to enter the enclosure, open your hand, and the bitty birds will fly around you, and land on your hand to feed. Some might even land on your head.
TUESDAY THROUGH SUNDAY
10:00 – 1:00 PM
AUSTRALIAN PARAKEETS ENCLOSURE IN FRONT OF LEMURS
Q.5
Mini goat Encounter
Miniature goats are not only super cute, but they are also super playful. Encounter these fun critters by heading to the "granjita."
TUESDAY THROUGH SUNDAY
11:00 – 12:00 PM
Granjita
Q.5
Emu and Lemur Trail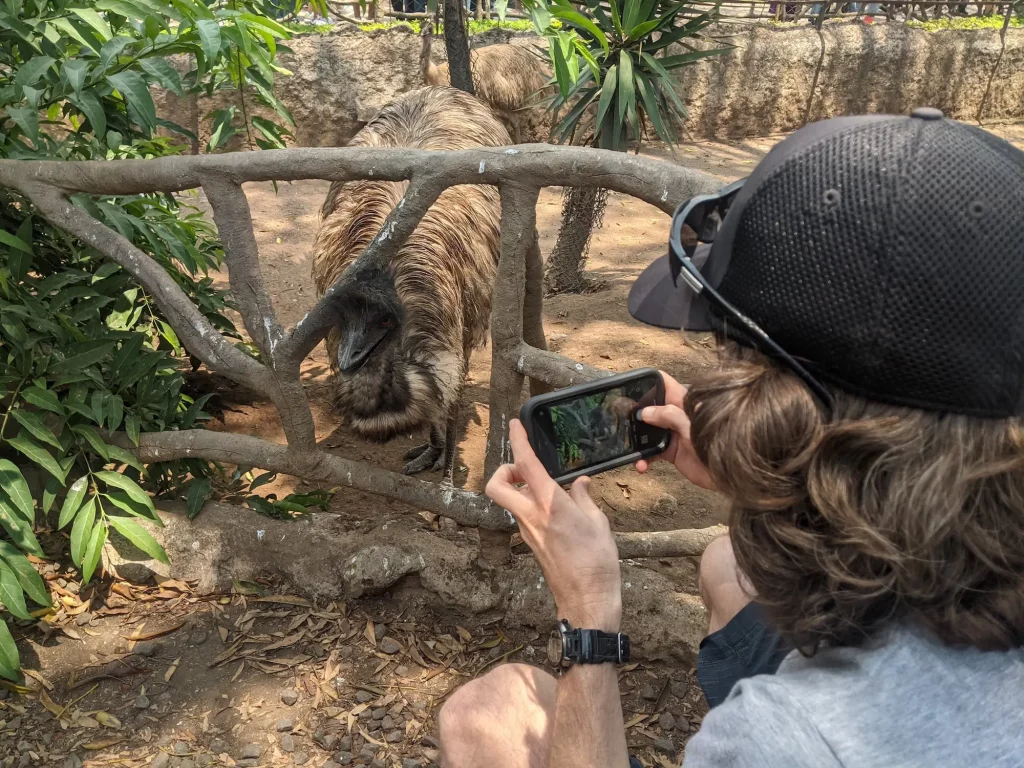 This special activity gives you the chance to go inside a zoo enclosure. Yup! Wait your turn in line, and you can join emus and ring-tailed lemurs. While you're inside, a couple volunteers share interesting facts about both species of animals. You'll also get to take close-up pictures.
I enjoyed learning more about the animals, and also seeing a super cute lemur baby hopping around with its group.
TUESDAY TO SUNDAY
10:00 – 1:00 PM
LEMUR ENCLOSURE IN FRONT OF THE AQUARIUM
How to get to La Aurora Zoo
La Aurora is located on 9th Avenue in Zone 13, Guatemala City. It's only a 5-minute drive from the La Aurora Airport (or about a 25-minute walk).
You can get to the zoo in your own vehicle, by taxi or Uber, on the Transmetro, on the Transurbano, on a bus, or on foot.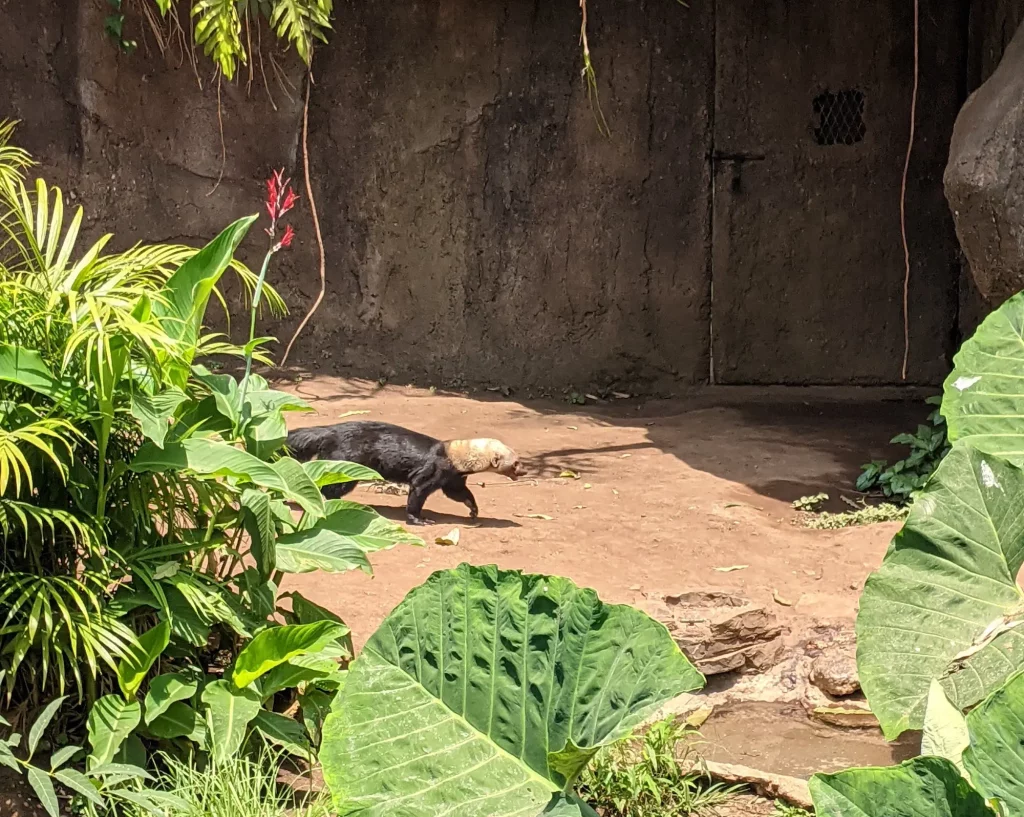 By Car
The easiest way to get to the zoo is to use your favorite navigation app and follow the directions on there.
Basically, the zoo is on the same avenue as the airport. The entrance is only about half a block or less from the intersection of 9th Avenue with Boulevar Liberación. Which, if you're coming from Mixco, is before reaching the Obelisco.
Keep in mind you'll need to pay Q35 for parking your car or motorcycle, since the lot is privately owned.
Transmetro
You can also get to the zoo on the Transmetro, which is the municipalities public transportation system.
You'll need to take the green line (line 13) and get off at the "Estación Acueducto" station. Walk another 13 minutes to reach the zoo entrance.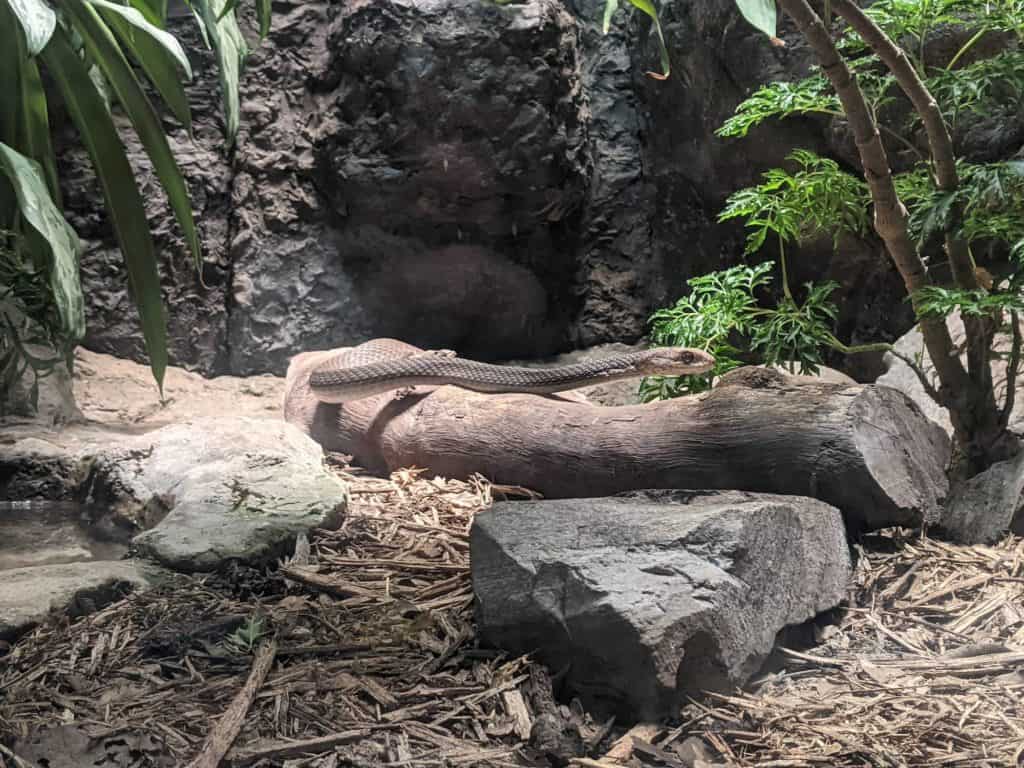 Transurbano
The Transurbano is a public bus network in Guatemala City which you can use to get to the zoo. I can't speak for its safety, not having used it or researched it myself.
However, if this is the method you want to use, check what route you need to take by checking on the Moovit app. You'll want to end up at stop #140 in front of the Mercado de Artesanías (zone 13 artisan market). Then you'll need to walk about 7 minutes to get to the zoo.
Public Bus
The public buses on routes 40R, 63, and 83 can also get you to the zoo. Get off at the zoo crosswalk on Boulevar Liberación.
The city buses aren't very safe, so if you have another option, I wouldn't recommend this one.
On Foot
If you're already super duper close to the zoo (for example if you're at La Aurora Airport or staying at one of the hotels close to the airport), you can also walk to the zoo.
Walk along 9 avenida toward Boulevar Liberación. This should take about 25 minutes from the airport.
What to Take to the Zoo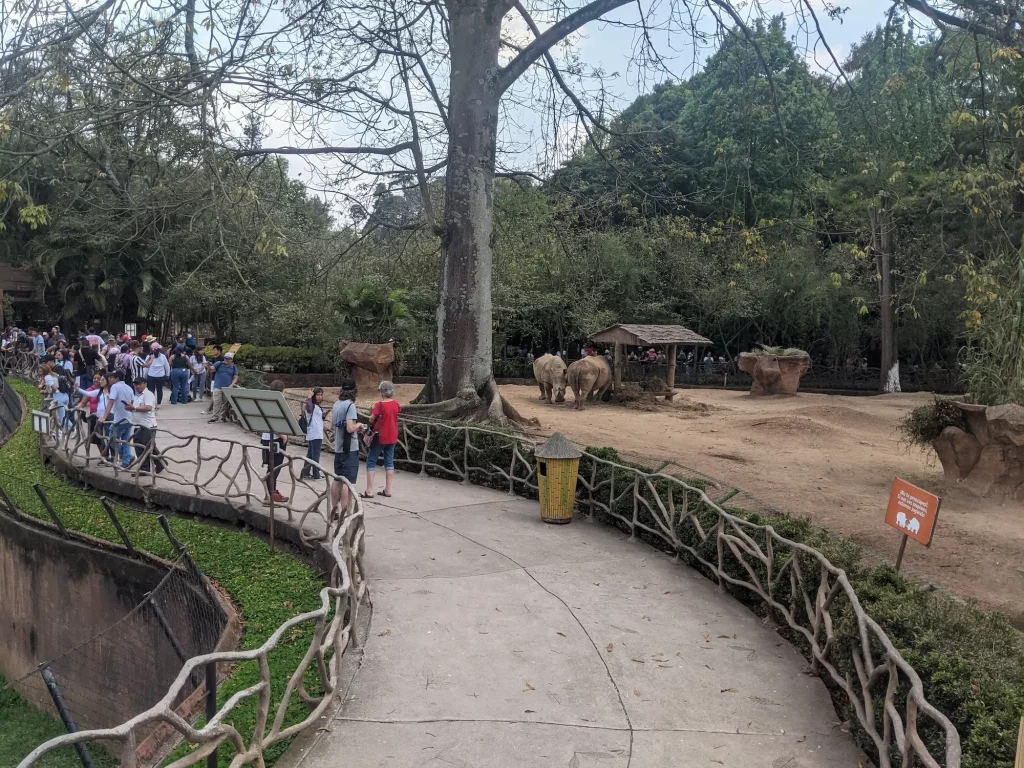 To enjoy your time at the zoo to the max, I recommend taking the following:
Cash (if you want to feed giraffes, Australian parakeets, or encounter mini goats)
Credit/debit card* (to pay for the entrance fee and/or food–cash is also acceptable of course)
Light breathable clothing
Walking shoes
Plenty of water/hydrating drinks
Snacks/Food
Sunscreen
Hat and/or sunglasses
Binoculars* (if you have them they can help you get a closer look at the animals)
Flashlight with red light* (if you are going to a Night Under the Moon–more on that below)
What is prohibited at La Aurora Zoo?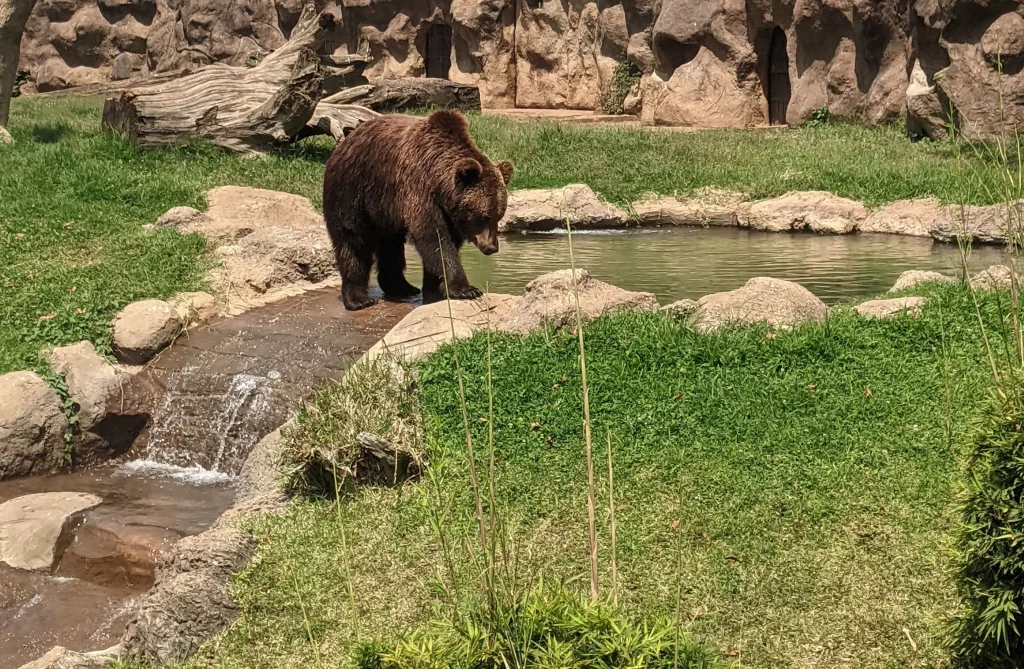 The following is not allowed at the Guatemala City Zoo:
Weapons
Pets
Feeding the animals
Disturbing the animals
Throwing objects at the animals
Entering enclosures
Climbing or standing on the root fences
Hitting/touching the glass in the herpetarium and the aquarium
Curious Facts about La Aurora Zoo
Trompita, also known as Bombi, is the Zoo's Asian elephant. She was rescued from Circus Rex in 2008, but after arriving at the Zoo she got sick.
Whoever was in charge of her decided she was sad and lonely, so the zoo hired her previous caregiver from the circus: Romeo "Tarzan" Lopez. He'd been taking care of her since they were both 7 years old.
The pair are still together today and gained fame in 2022 for rescuing an antelope.
Trompita gets to play soccer and blow out the candles on her birthday "cake". She turned 60 in 2021.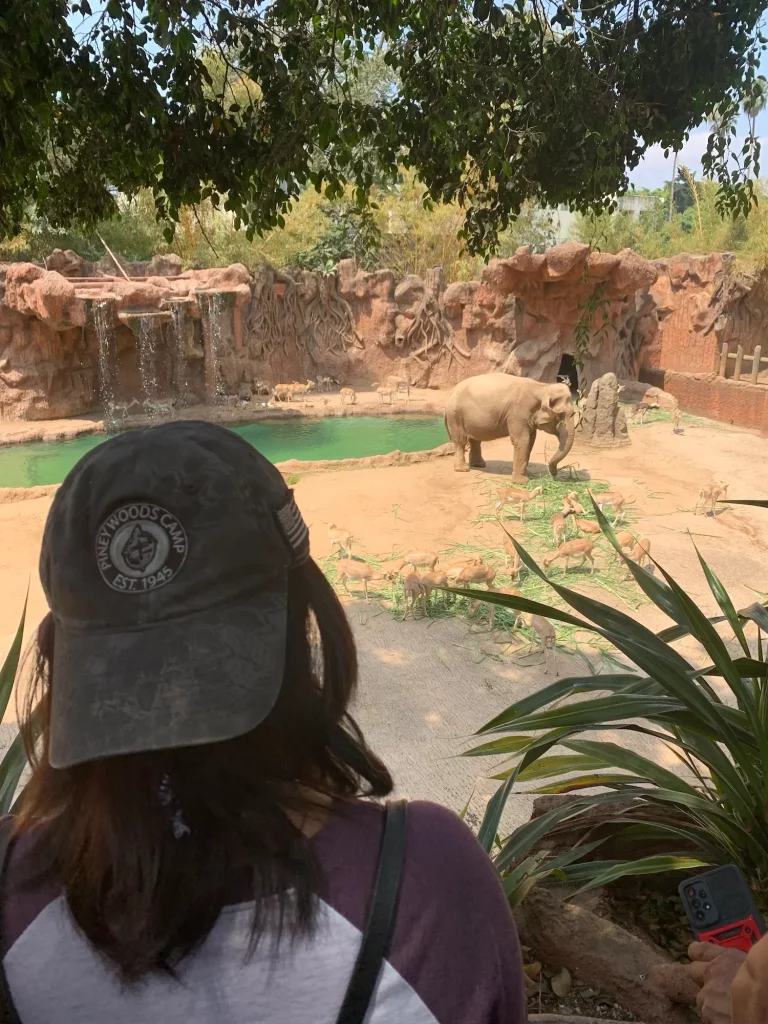 Before Trompita, another elephant named Mocosita lived at the zoo from 1957 to 2008.
Mocosita was originally from Calcutta India, but came to Guatemala on a plane from Georgia, USA. Since Mocosita was only three years old at the time, she still fit on the plane! Mocosita was welcomed to Guatemala by 500 children, a marimba, school bands, and a parade.
Lourdes Fernandez, a zookeeper in charge of the gray wolves, slept with the wolves for three months to gain their trust and become the alpha of the pack.
The Zoo has won the "AZCARM Best Enclosure Remodel" twice, once in 2013 for the Humboldt penguin enclosure and again in 2014 for the otter enclosure.
Unmissable Events at La Aurora Zoo
The Zoo is pretty great at putting on various events throughout the year. During different holidays, they put on summer vacation programs, kite contests, wildlife photography courses, veterinarian conventions and more.
But two of the coolest events, in my opinion, are the "Nights Under the Moon" and the "Run for the Zoo" 5K.
Check the Zoo's Facebook page for upcoming events and special activities.
Nights Under the Moon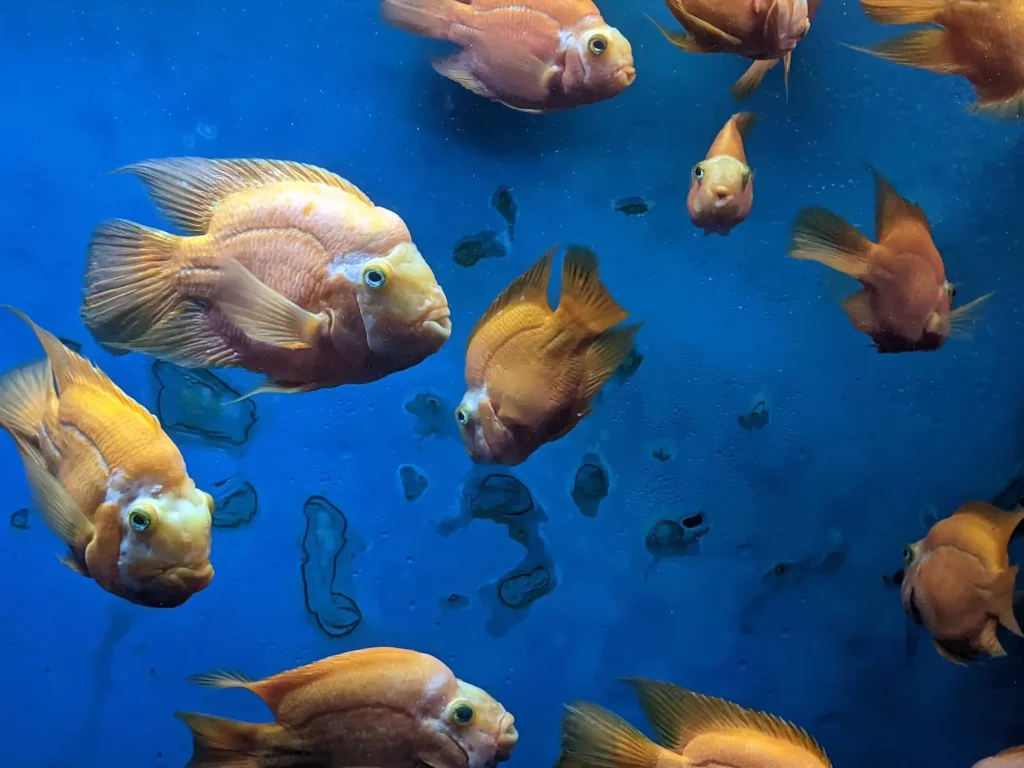 For something truly special, don't miss the Nights Under the Moon or "Noches Bajo La Luna" at the zoo.
They are only held twice a year: for a few days in March and then for several days in November or December.
During these special days, the zoo is open from 6 pm until 10 pm to give you a chance to see the nocturnal animals when they are most active.
Flashlights are important!
If you go, you should bring a flashlight covered with red cellophane paper or one that has a red bulb. You can buy these outside the zoo if you don't have them at home.
Flashlights of another color won't be allowed because they disturb the animals.
Without a flashlight it will be really hard to see the animals. I know this because I went with my family in 2018. We blithely passed all the vendors selling red flashlights, wondering what the fuss was about.
Well, when we got in the zoo, we realized we couldn't see anything! We had to trail behind people who had flashlights, looking at whatever they decided to illuminate.
So, consider yourself duly warned/informed!
During the Nights Under the Moon, there are usually extra activities such as mural exhibits, educational stations, live music, shows, plays, and neon light zones.
As the end of the year approaches, Nights Under the Moon may include holiday-themed characters, food, and music.
Run for the Zoo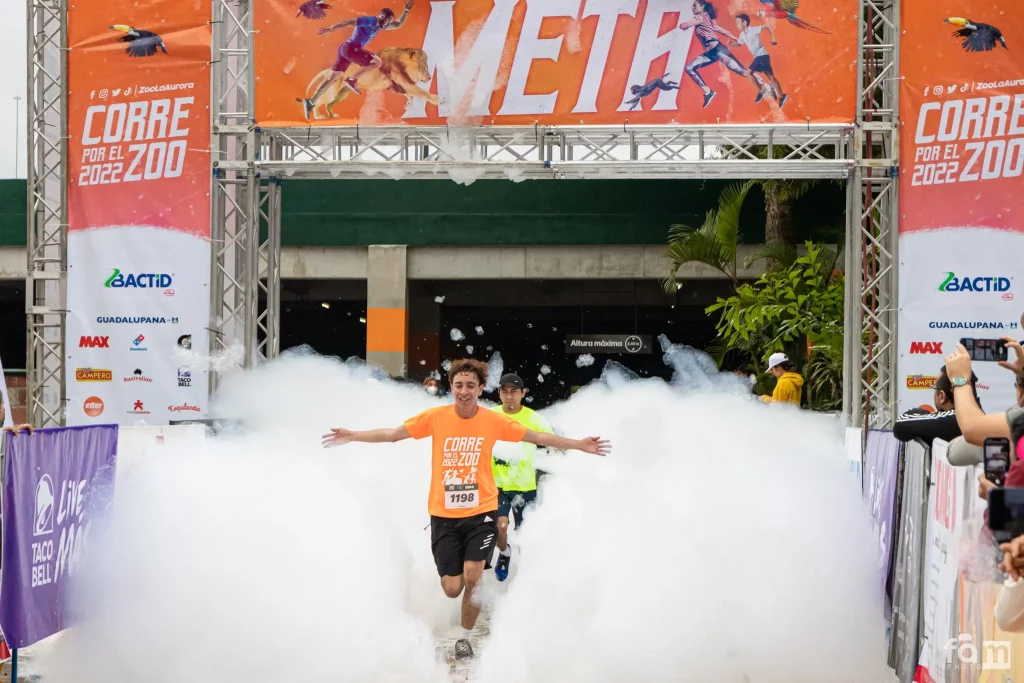 Another cool annual event at La Aurora Zoo is the " Corre por el Zoo" (Run for the Zoo) 5K race.
This event raises funds for zoo improvement, education, and species conservation.
In recent years, the race has included a bubble experience. Not only do you run 5 kilometers, but also among a mass of bubbles – how fun is that?
History of the Guatemalan National Zoo
In 1892, Guatemalan president José Maria Reyna Barrios, decided to add a bit of French flair to Guatemala City. He wanted to create a botanical garden in the city, so he bought a large piece of land called "Finca la Aurora." Does that name sound familiar?
Some groves and artificial lagoons were created, but progress came to a standstill when Reyna Barrios was assassinated. The finca was left in the hands of the Ministry of Agriculture.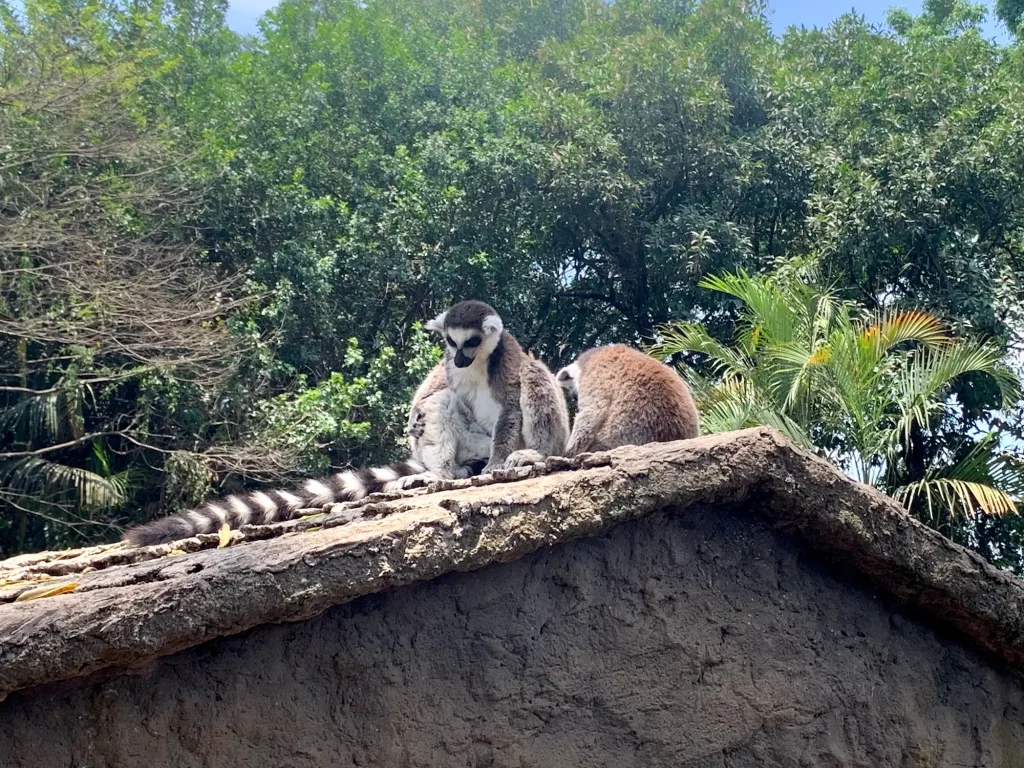 Twenty-six years later, in 1924, President José María Orellana re-launched the plans to build a zoo with nurseries, ponds, gardens, and a tea house.
From its beginnings, the zoo was intended to promote the conservation of native fauna, create educational programs, promote research, and be a recreational site.
Over the years the original cages have been replaced with open enclosures.
La Aurora Zoo FAQs
How does La Aurora Zoo compare with other international zoos?
It is considered the best zoo in Central America and one of the 15 best zoos in the Americas.
What do I need to enter La Aurora Zoo?
All you need to do to enter La Aurora Zoo is to pay the entrance fee. You can pay at the zoo's ticket office or online. Cash and credit or debit cards are accepted at the ticket office.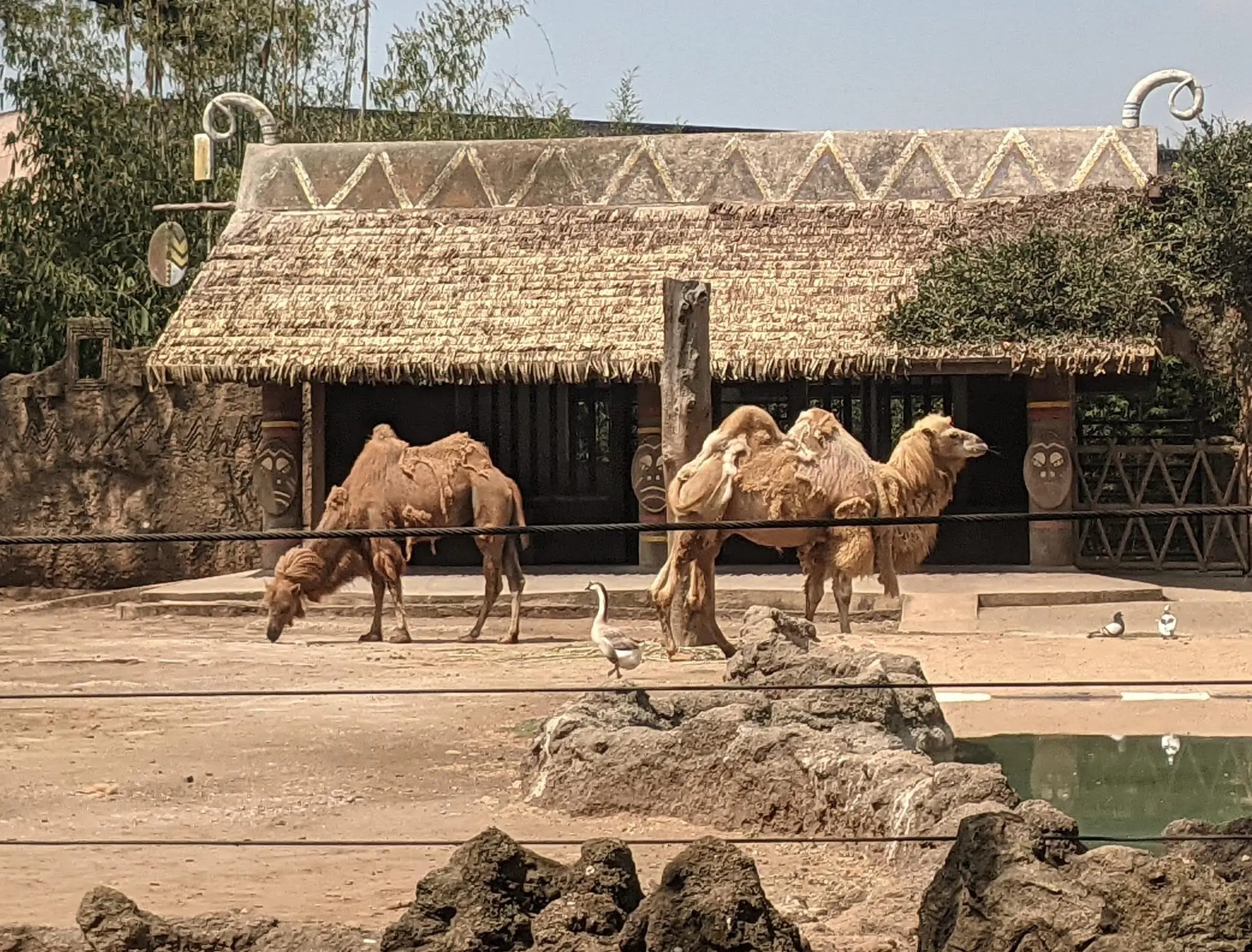 In which zone is La Aurora Zoo located?
La Aurora Zoo is located in zone 13 of Guatemala City. It is on 9th avenue next to the Mercado de Artesanías (Handicraft market) and very close to the Children's Museum.
How much is entrance fee to La Aurora Zoo?
The entrance fee for children from 2 to 12 years old is Q25 quetzales, youth and adults pay Q45 and adults over 60 years old pay Q23. There is also a parking fee of Q35 per light vehicle or motorcycle.
Who is the owner of La Aurora Zoo?
La Aurora is administered by the Guatemalan Association of Natural History (AGHN). This entity has administered La Aurora National Zoo since 1963. The zoo also has several sponsors including Pepsi, Gasolinera Don Arturo, Pops, Cemaco, and Señorial, among others.
What restaurants are at La Aurora Zoo?
In the restaurant area near the entrance you can go to Pollo Campero, El Chinito Veloz, Helados Sarita, Dominos Pizza, Taqueria El Camioncito, and Tropifrutas. Inside the zoo there are also a few food vendors.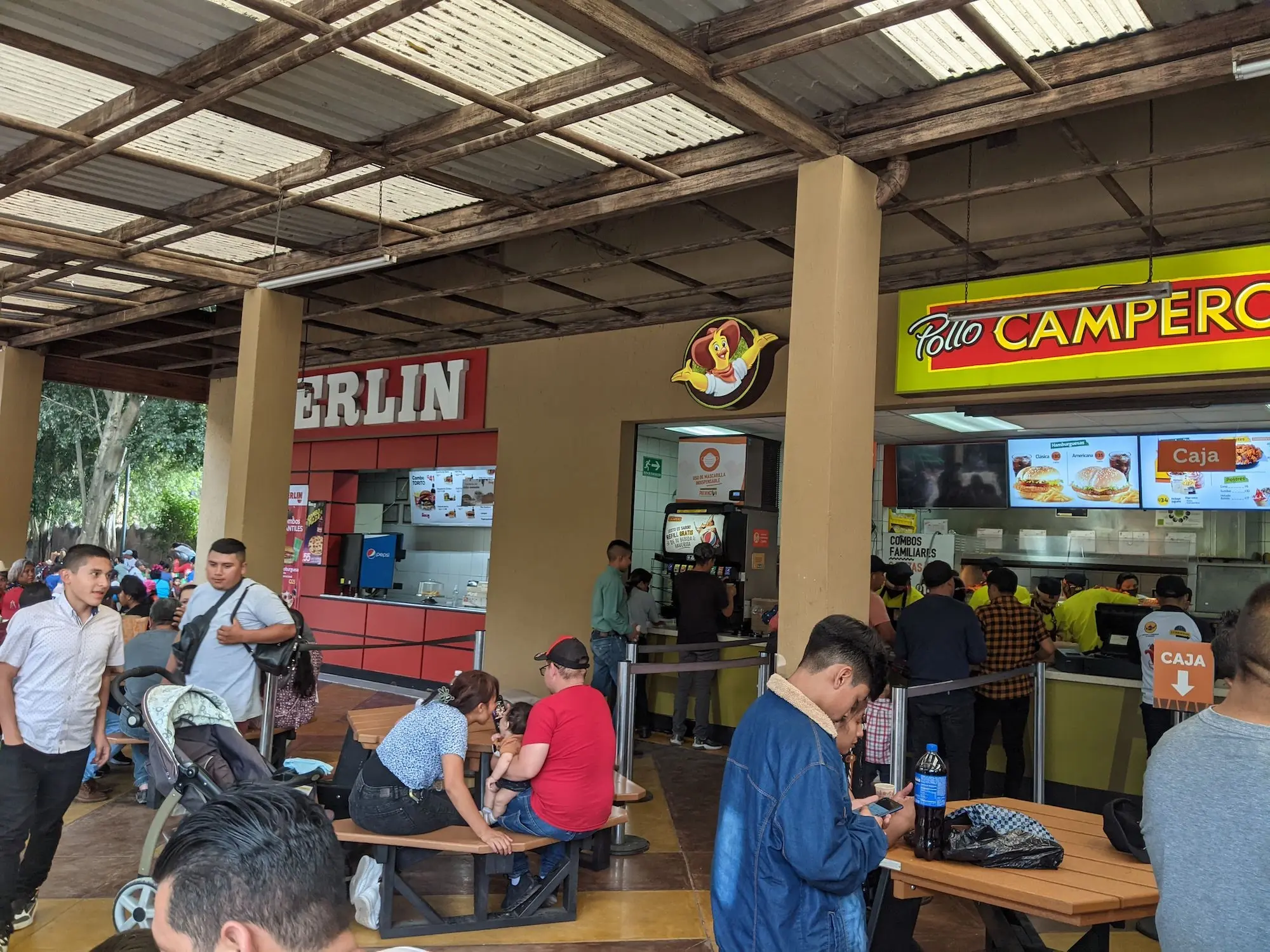 What days is La Aurora Zoo open?
La Aurora Zoo is open to visitors from Tuesday to Sunday. It is always closed on Mondays. For special days such as Easter and Christmas season, check the schedule on Facebook.
What are the opening hours of La Aurora Zoo?
La Aurora Zoo is open from 9 a.m. to 4 p.m. Tuesday through Sunday.
Can I bring food into La Aurora Zoo?
Yes, you can bring food into the zoo. Please DO NOT bring glass containers, but you can bring drinks, snacks or even a whole picnic.
Does the zoo offer wheelchair services?
Yes! La Aurora Zoo of Guatemala offers wheelchair service, lockers, and strollers. The service is subject to availability.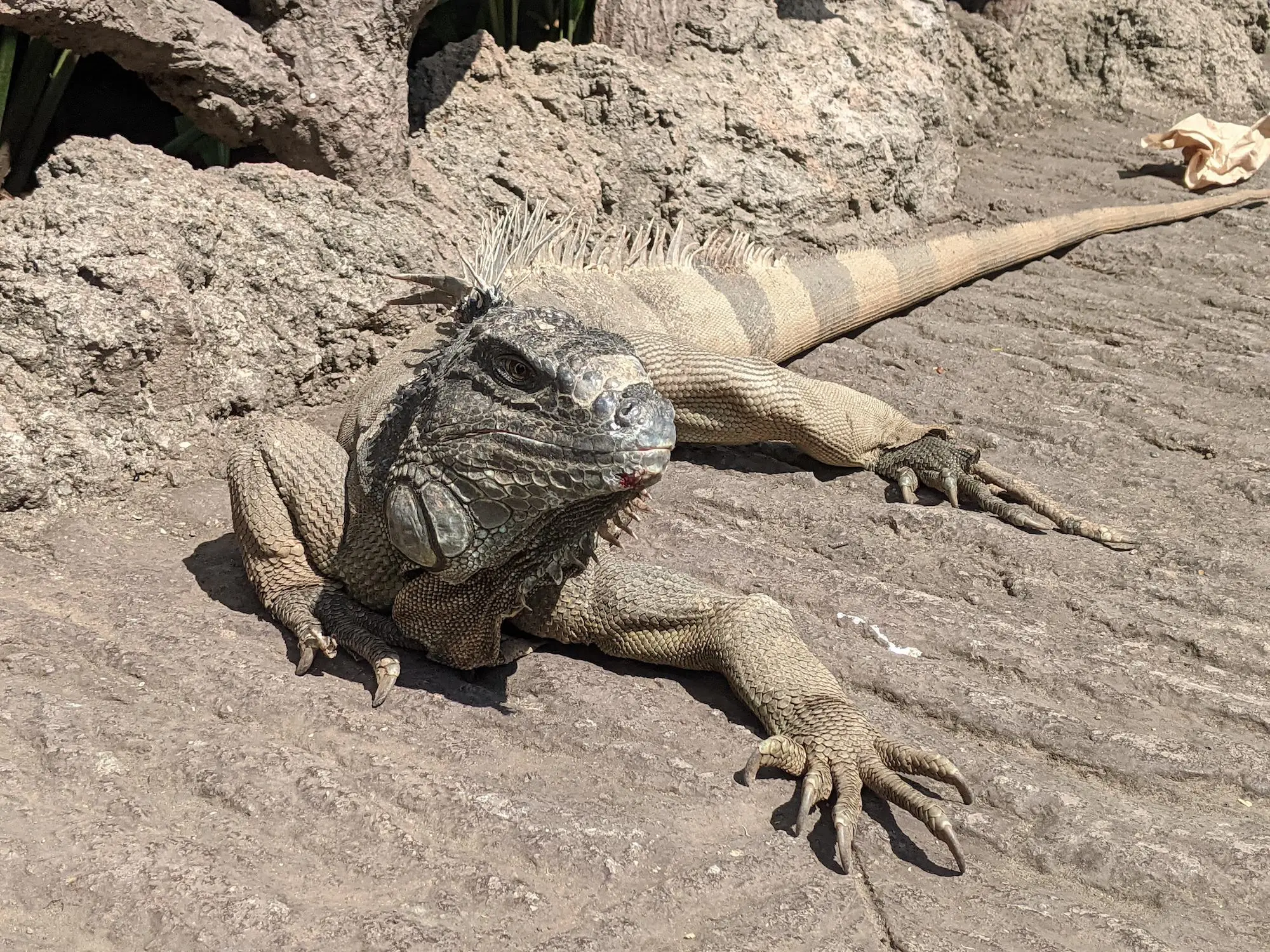 Is there Wifi at La Aurora Zoo?
No, the zoo does not have wifi. There is some confusion about this because of an 2016 article that says that Tigo provided a free wifi connection at the zoo in 2016. That may have been the case at one point, but the zoo staff informed me that they currently do not have wifi inside the park.

What attractions are close to La Aurora Zoo?
There are several attractions near the Aurora Zoo including the Children's Museum, the Crafts Market, the Museum of Modern Art, the Museum of Archaeology and Ethnology, and the Lomas de Pamplona Ecological Park.
Conclusion
A great experience awaits you at La Aurora Zoo!
It's a wonderful place to spend time enjoying animals, wandering around, and having fun with your family. Prefer a family outing off the beaten path (or even a camping trip)? Head to Finca El Amate.
Looking for other things to do for fun? Discover the best things to do in Zone 1, amazing things to do in Antigua Guatemala or search by department.
***GUATEMALA TRAVEL PLANNING GUIDE***

Should I buy Guatemala travel insurance?
YES — Personally, I always travel with travel insurance because it gives me extra peace of mind. SafetyWing is an excellent travel insurance company that's quite affordable. Plus, if you travel longterm, it's a snap to renew on a month to month basis. You can keep renewing for up to a year and still pay the same deductible.

Where's the best place for finding cheap flights to Guatemala?
When I purchase a ticket, I always search several different sites. Kayak and Expedia are great places to start running a search. Spirit is usually the cheapest carrier, but American Airlines and United also sometimes offer excellent deals.

What's the best way to book my Guatemala accommodations?
I recommend booking.com for finding and booking hotels in Guatemala. For vacation rentals, I recommend VRBO.com — it offers beautiful and unique spots to stay.

What's the best way to book Guatemala tours?
Viator is a great tour booking site with several excellent options available in Guatemala's main tourist areas including Tikal, Atitlán, Antigua, and Acatenango. There's a nice range of prices and options available.

Can you drink the water in Guatemala?
No – Don't drink the tap water! Instead, buy purified water from any corner store or grocery store in Guatemala.

Be sure to brush your teeth with that water as well to avoid getting sick. And hydrated, especially when traveling to high elevations.

Do I need a visa for Guatemala?
Probably not — Visitors to Guatemala from "Category A" countries like the United States, Canada, the UK, New Zealand, Australia, and most European countries are automatically given a 90-day tourist visa (in the form of a passport stamp) when entering Guatemala.

This visa is valid for Guatemala, Nicaragua, Honduras, and El Salvador. At the end of 90 days, it can be renewed once at Guatemala's Migración without leaving the country.

After 180 days, you will have to travel outside of Central America before returning. Check to see if you need a visa.

Will my phone work in Guatemala?
It's possible, but check with your provider in advance to see if Guatemala is covered. If not, you can easily pick up a local SIM card.

There are essentially only two carriers in the country: TIGO and CLARO. Both have good coverage.