Panimatzalam *Community Tourism*
Interested in community tourism in Guatemala? Want to enjoy rolling hills, pine forests, terraced fields, and tranquility? If so, you might want to put Panimatzalam on your list of places to explore.
During my visits to Panimatzalam, I've loved making tortillas and eating a meal with a local Kaqchikel family, learning the ins and outs of avocado production, going on hikes, and catching some amazing lake views.
And those are only a few of the possibilities. Visitors can also enjoy mountain biking, star-gazing, learning the art of back strap weaving, taking a cooking class, making kites, and joining in Easter activities. There's even a beautiful Airbnb with a sauna for deep relaxation.
Panimatzalam is one of my favorite places to experience cultural and community tourism. It was also my best-loved route during my days as a motorcycle tour guide.
Catch your fancy?
Where is Panimatzalam?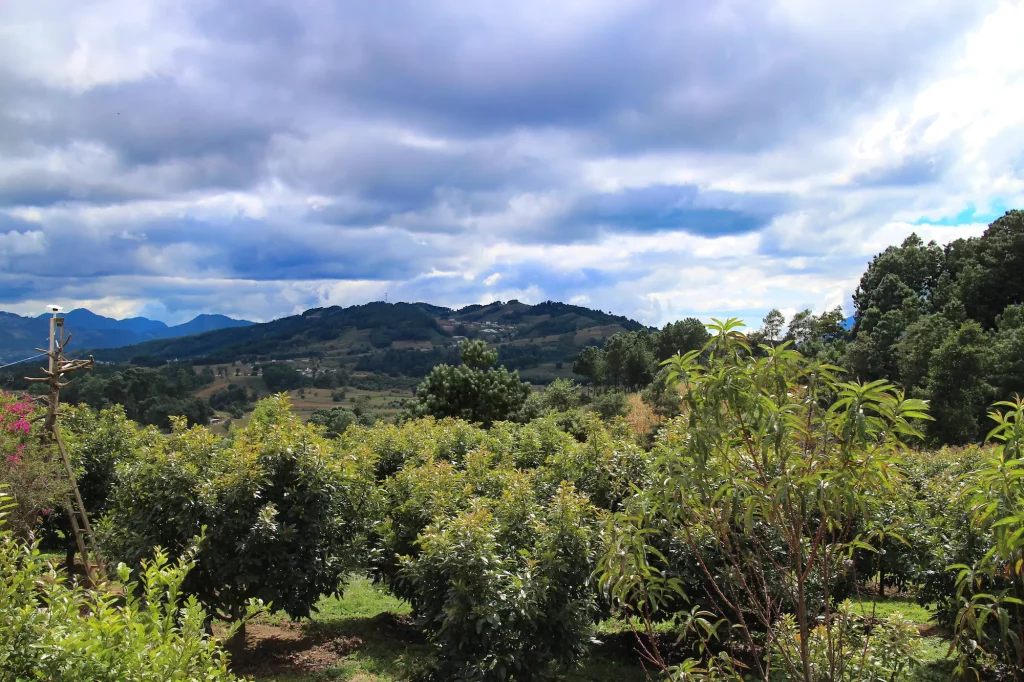 Panimatzalam belongs to the municipality of San Andres Semetabaj in the department of Sololá. It is just off Ruta Nacional 11, which runs between Las Trampas and Las Cruces.
This picturesque community is only a 25-minute drive from Panajachel, above Lake Atitlán. It's well off the tourist track, but still accessible.
Things to do in Panimatzalam
1. Avocado Farm Tour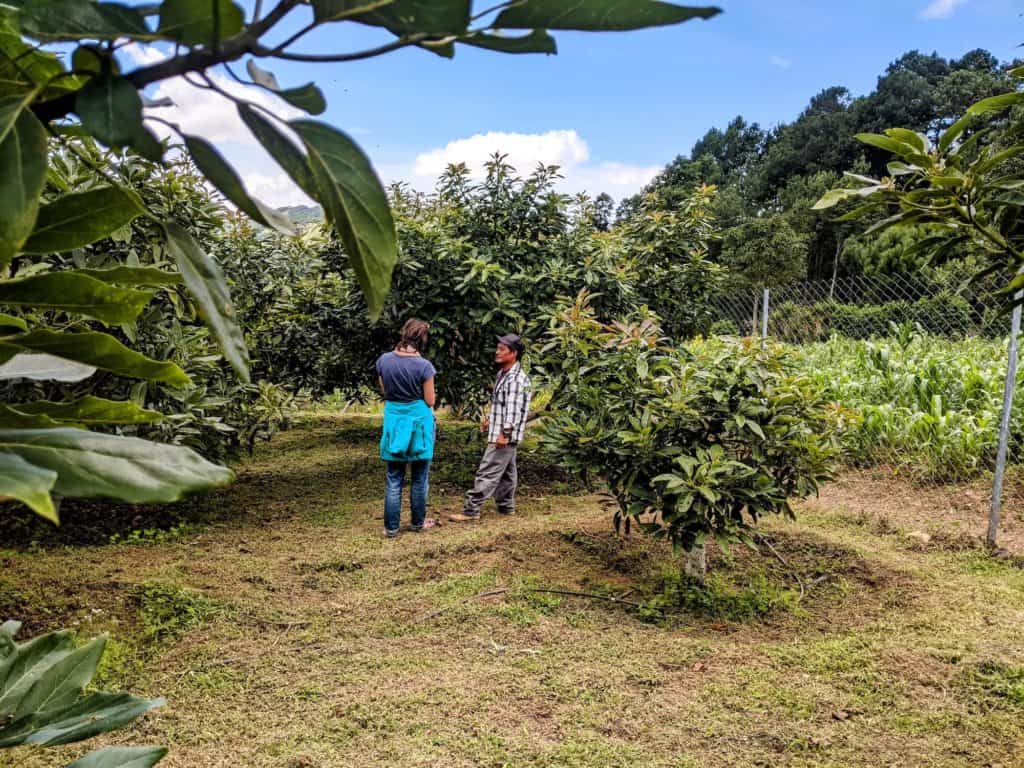 The Avocado Farm Tour is one of the most fascinating things to do in Panimatzalam. During this experience, you'll tromp around a small avocado farm learning from Ricardo, the owner, or Mauro, the caretaker.
You'll learn many different aspects of farm management and how–in only a few years–Macondo has managed to produce export-quality avocados with a high fat content.
What goes into growing those creamy avocados? You'll learn about pest management, pruning styles, tree height versus harvesting costs, and why the trees are "punished" each year for two weeks. You'll even practice identifying and harvesting mature avocados.
After this, you'll appreciate your bowl of guacamole and chips more than ever!
2. Walk to the Lake Atitlán Viewpoint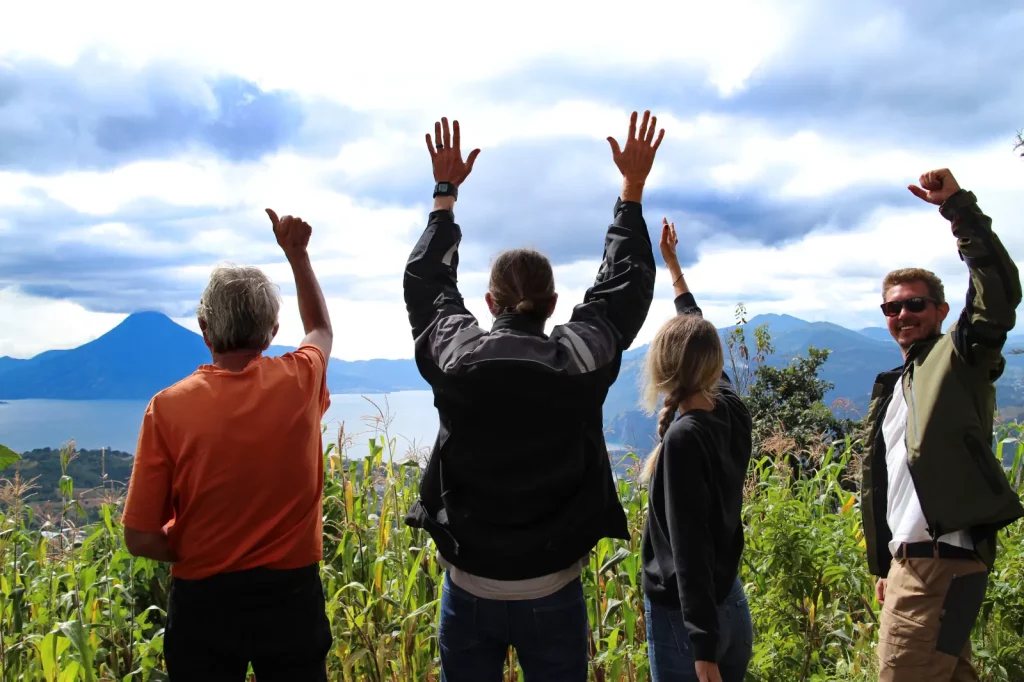 Thanks to its high vantage, Panimatzalam offers amazing views of Lake Atitlán. One of the top spots to see the views is from the Mirador Panimatzalam. It's only a short distance from the Catholic Church in town or a five-minute walk from Macondo Avocado Farm.
3. Hike Through Scenic Fields in Panimatzalam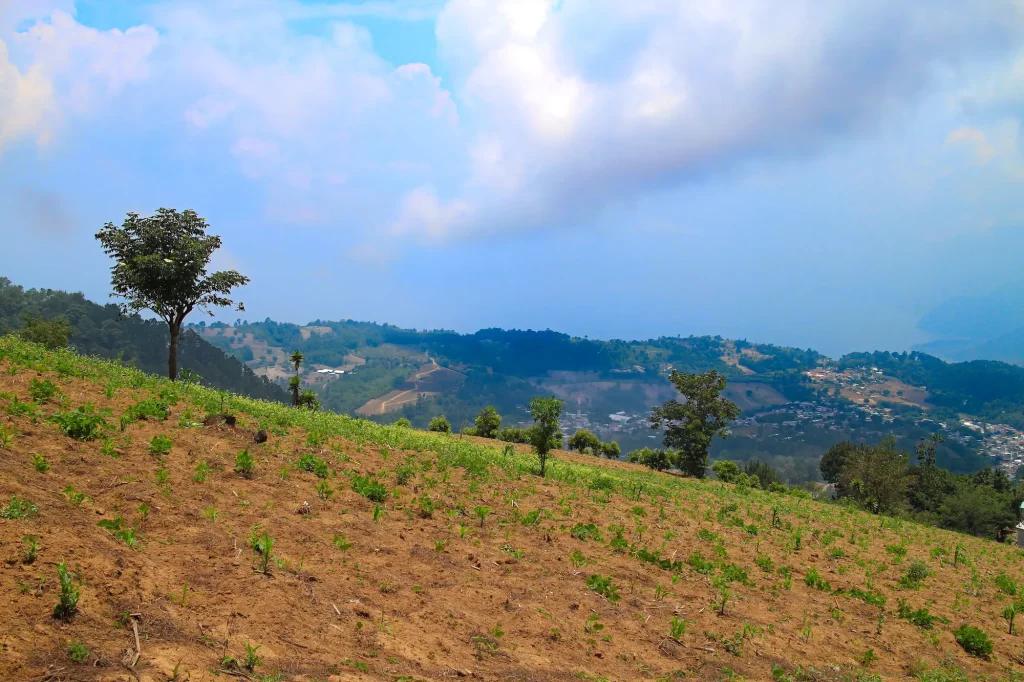 During my last visit to Panimatzalam, I went on a fun hike/walk through the cultivated maize and bean fields. It's a great way to see the area, enjoy the fresh air, and catch some views of the surrounding towns, hills, and forests.
We did a 45-minute hike, but you could easily walk much longer. The scenery and feel of the walk will change dramatically depending on how high the maize is.
When I visited in May, the fava beans were still small sprouts and the maize had just been planted, so the hills were brown and exposed, but still beautiful in their way. We even glimpsed a coyote on a distant hill.
4. Hike to the Sanctuary of the Virgin of Guadalupe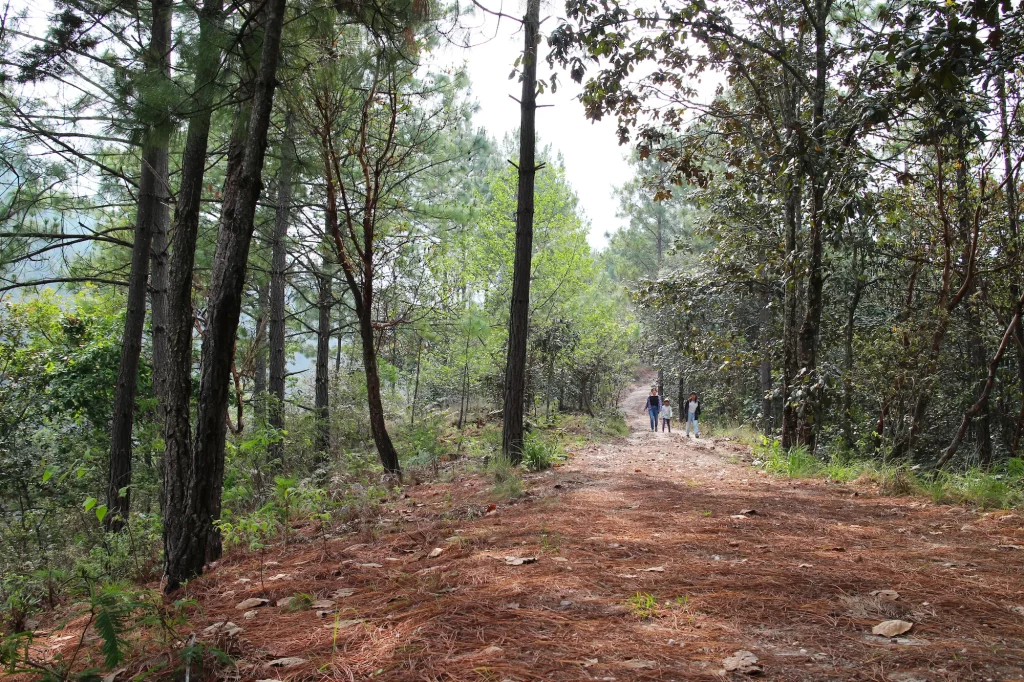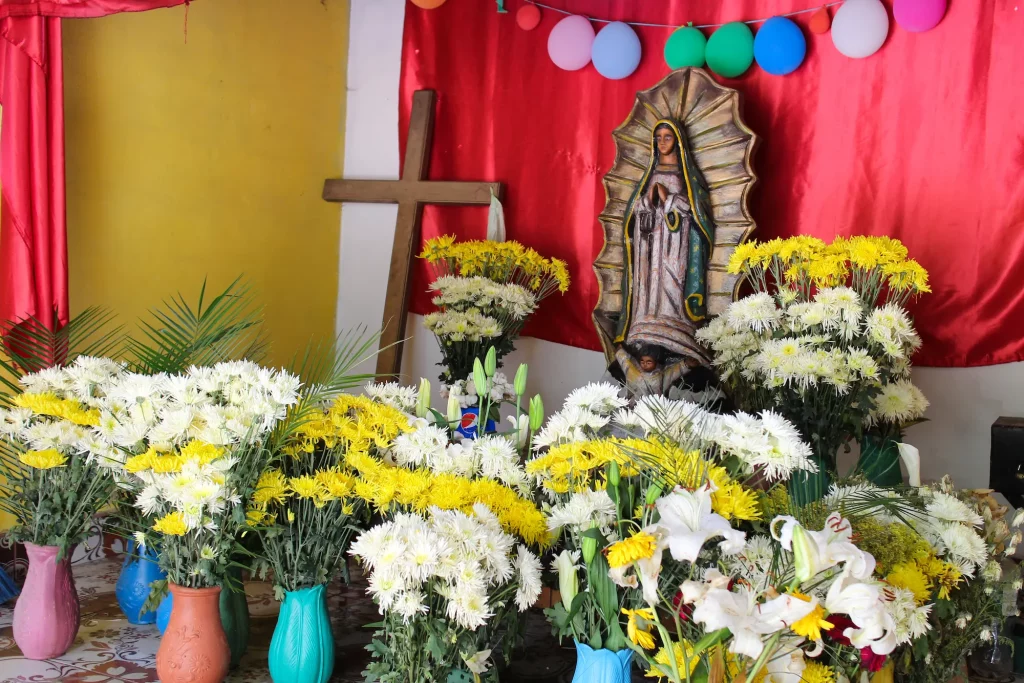 Another spot to hike to in Panimatzalam is the Sanctuary of the Virgin of Guadalupe. The hike leads down from town along a rough dirt road and through pine and scrub oak forests. On either side, you can see huge ravines, imposing cliffs, and distant mountain peaks.
Pedrito, one of the local boys, explained that one day a group of people were praying at this spot and the virgin appeared to them and told them she wanted a place there. at first, there was only a statue of her, but over time they built a little house for her. It is filled with flowers and candles, and prayers are scratched into the smoked glass of the windows.
If you have the time and energy, you can hike all the way down to the river and then back up.
5. Family Meal and Tortilla Making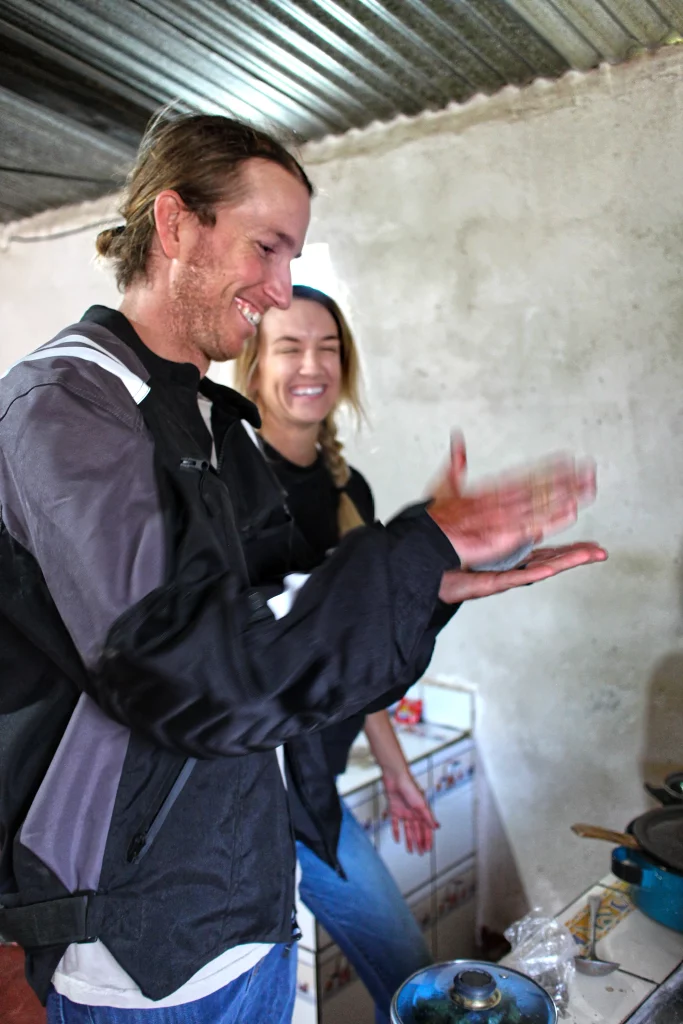 Any time I brought visitors to Panimatzalam, the highlight of the trip was eating a meal with a local family. We'd practice our tortilla-making skills, learn a bit about their culture, and enjoy a yummy breakfast or lunch.
If you're feeling ambitious, you can even pick up some Kaqchikel words over the meal and then practice saying things like "Thank you for my tortillas."
6. Back-strap Loom Weaving Class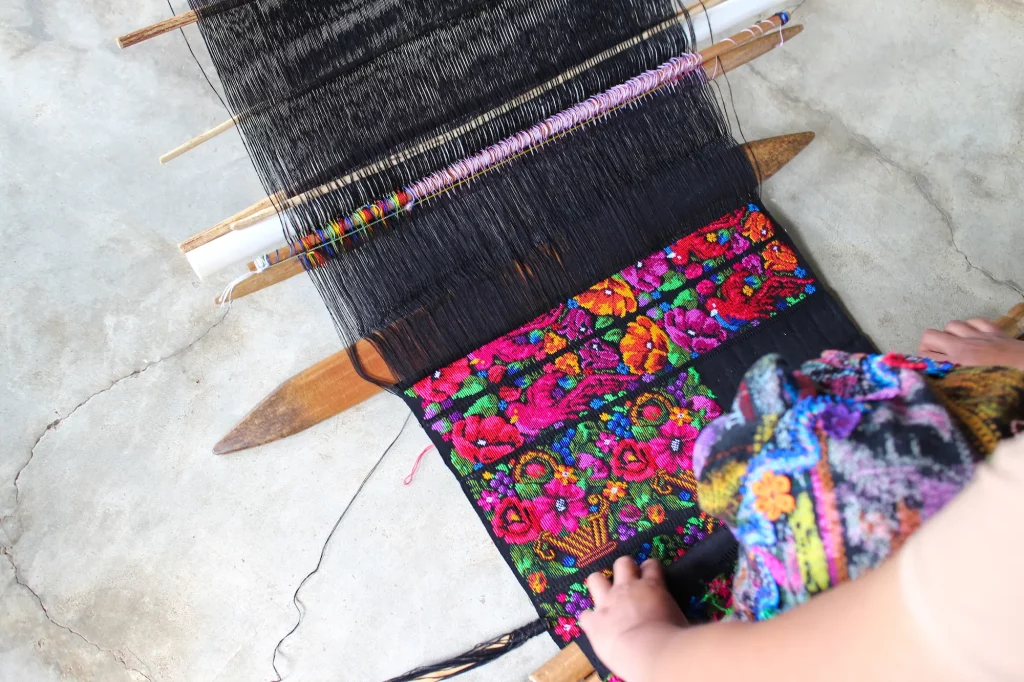 Weaving on a back strap loom is an intricate and precise art–with gorgeous results. Gain insight into this incredible craft by watching a back-strap loom demonstration, or going all in and trying it out for yourself.
During one of my visits, Fabiola, one of the local "señoritas" explained how the traditional blouses (güipils) are woven. The process requires separating the thread, counting the thread in sections, preparing the loom, and then weaving. As she goes, she adds different colored threads to make the design.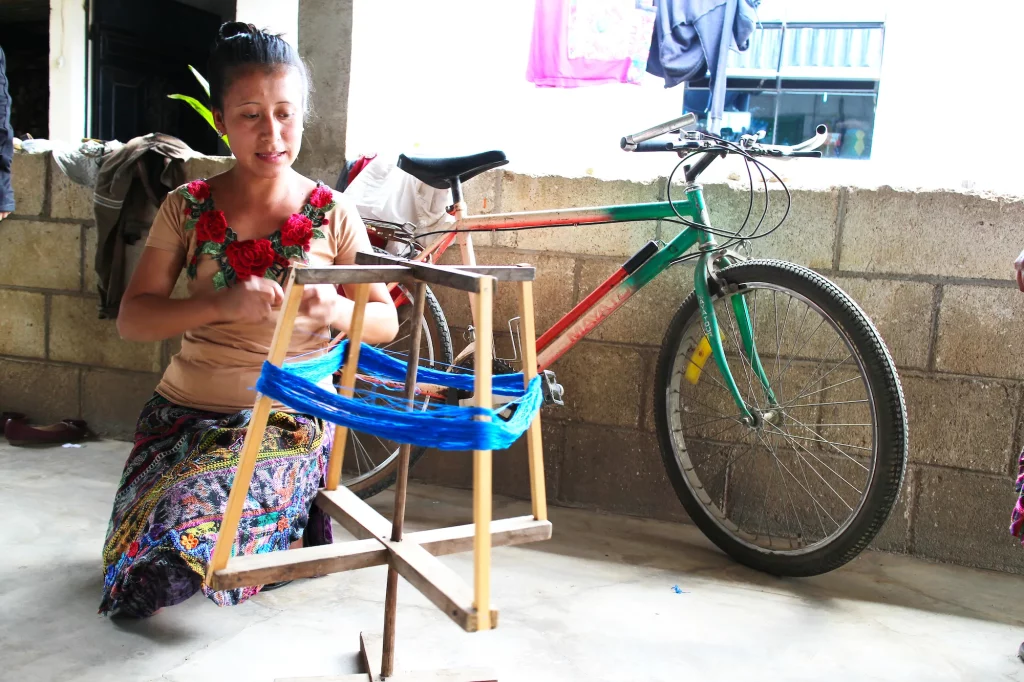 A güipil is made in two panels and takes a minimum of three months to complete.
During a weaving class, you'll already have some of the hard parts finished for you! You'll learn the process of weaving a belt (used to hold up the traditional "corte" skirt), and then get to take the whole loom home with you.
What you'll get: a cultural experience plus a beautiful memento.
7. Cultural Cooking Class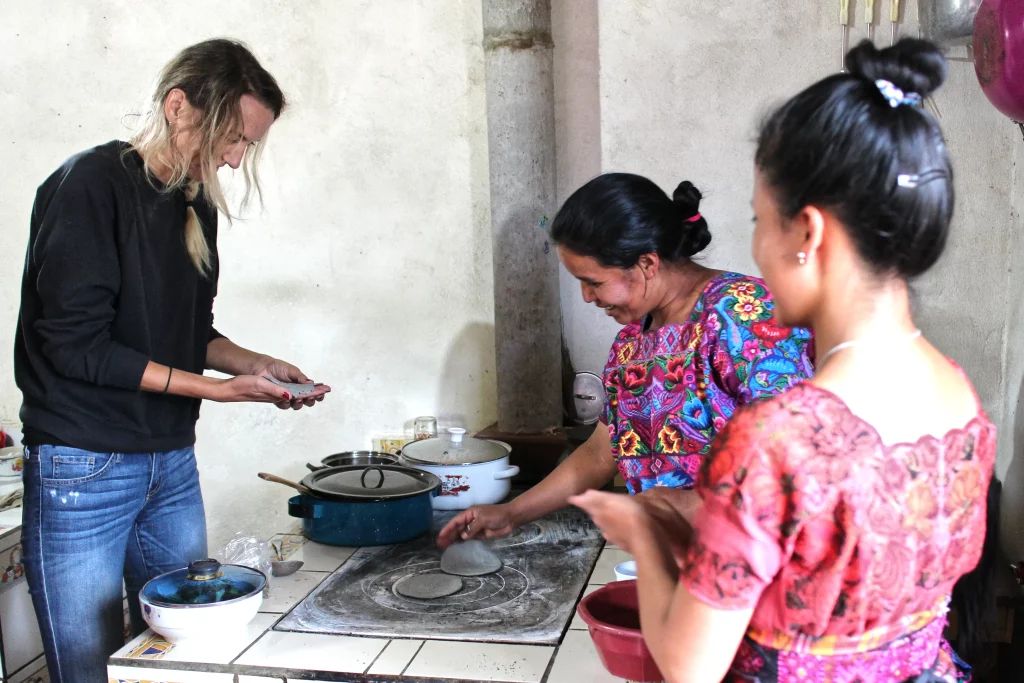 Another fun thing to do in Panimatzalam is book a private cooking class with a local woman. You'll get to enter her home kitchen, learn how to prepare traditional foods such as pepián and cook on a wood-burning stove.
Finish by eating the fruits of your labor.
8. Relax in the Sauna at Panimtazalam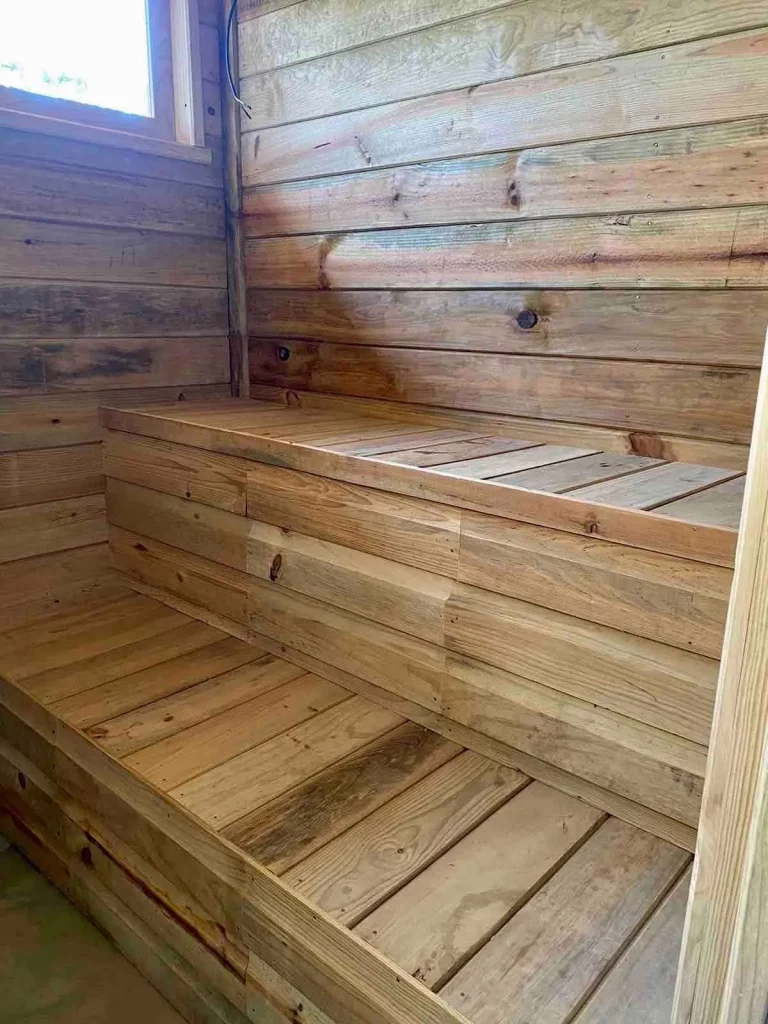 Unwind in the sauna at the Macondo Avocado Farm is the perfect ending to a hike or mountain bike ride. Give your sore muscles some love and deep relaxation.
The sauna costs Q100 per hour and includes drinking water and hot tea. There is plenty of room for two, or room for three at a bit more comfy fit.
9. Pick Flowers with a Local Flower Grower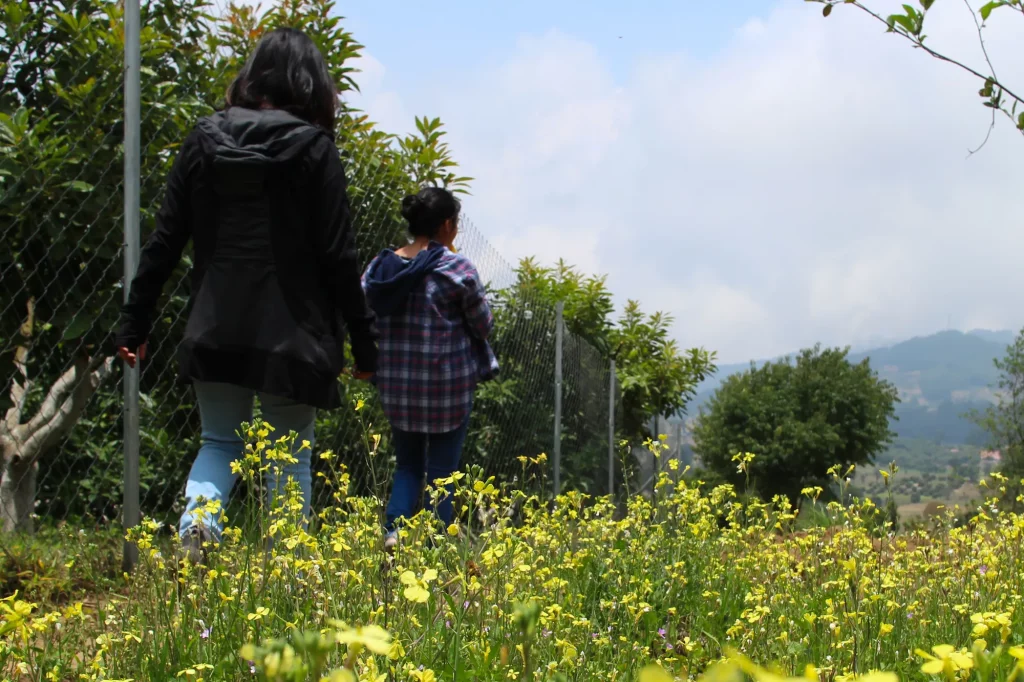 Enjoy a colorful moment in the fields, meet a local flower grower, learn a bit about the process of flower production, and pick a gorgeous bouquet.
Special Activities to Do for Easter
10. Make "Alfombras" for the Catholic Processions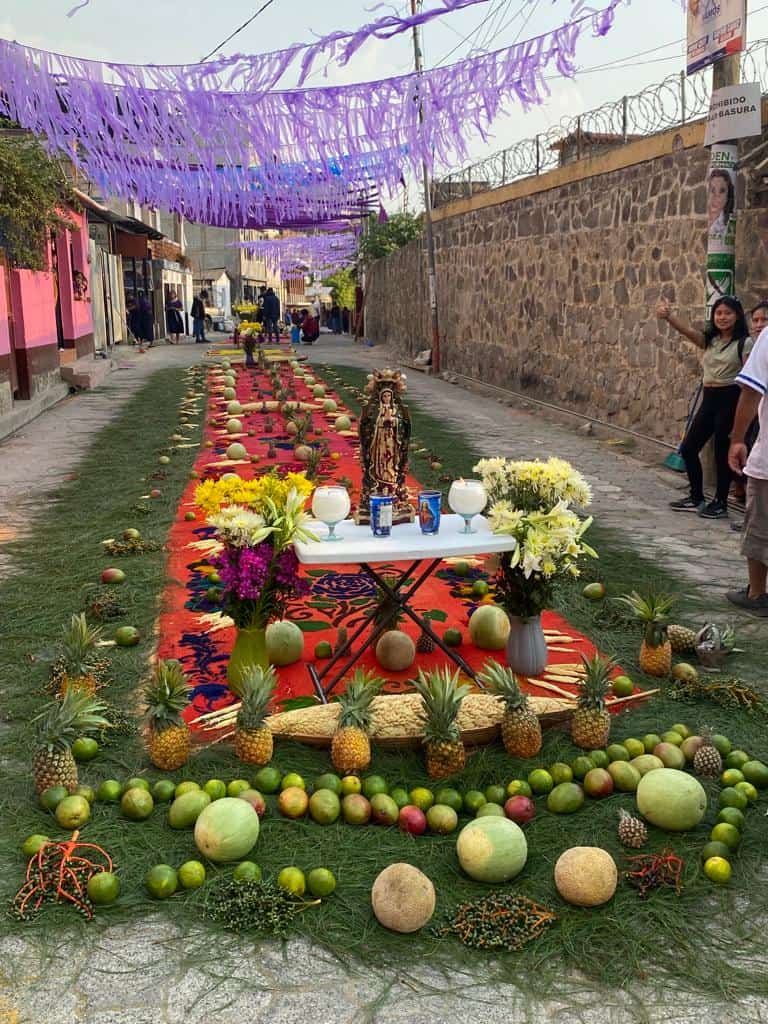 Easter week in Guatemala is always a big production, with the Catholic Church putting on multiple processions.
For many of these processions, the people prepare elaborate carpets made of colored wood shavings, flowers, and seeds. They are works of art that last only a few hours before being trampled underfoot by the passing procession.
Join in this age-old tradition by learning how to color the wood shavings and then participate in creating one of these ephemeral works of art.
11. Wood-fired Bread-baking Class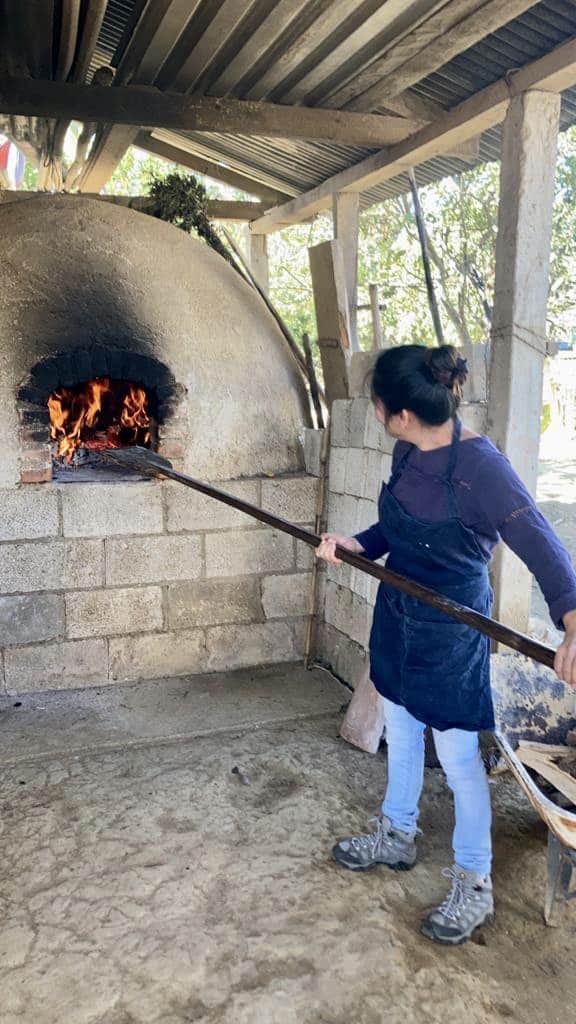 Another way to enjoy Easter in Panimatzalam is to learn how to make special Easter bread. It is prepared using a special recipe and then baked in a wood-fired oven. How cool is that?
Special Things to Do in November
12. Kite-Making Class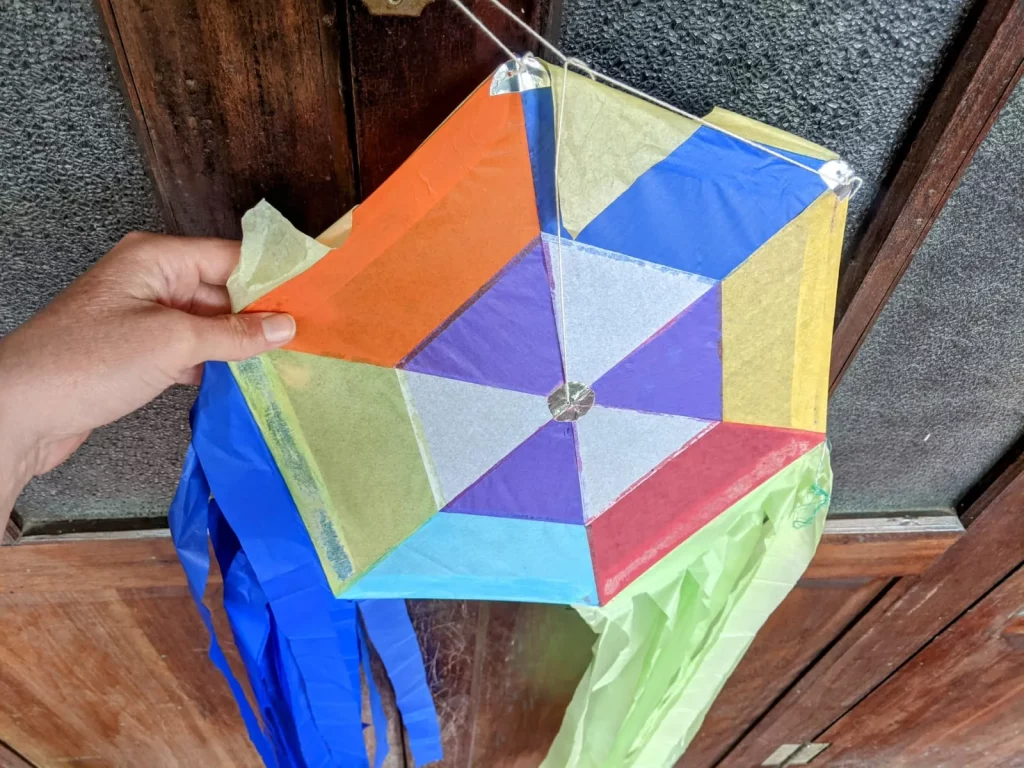 November is the month for big skies, dramatic sunsets, and strong winds. In short, it's kite season! Learn how to make a traditional kite from pampas grass sticks, tissue paper, glue, and string.
Guatemalan kites are usually hexagonal and made of different panes of tissue paper. They are light, bright, and fun to fly.
I spent many years in my childhood making kites and flying them with my brothers from a high hill in our town. We enjoyed seeing who could fly theirs the farthest. (My older brother usually won, perhaps because he made the most precise kites.)
13. Stargazing

November is also an ideal time to enjoy stargazing thanks to the colder clear weather. The atmosphere has been washed clean after months of rain, and the heavens appear in all their glory.
Thanks to its distance from major towns, Panimatzalam is a good place to see the stars.
Where to Stay in Panimatzalam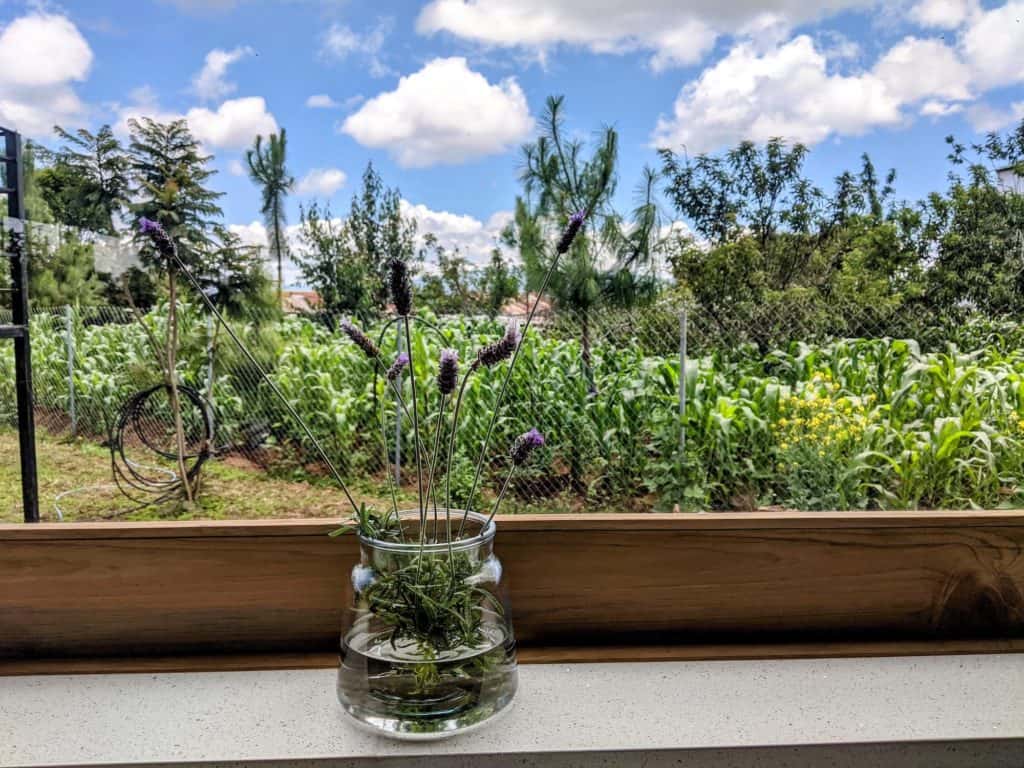 The best place to stay in Panimatzalam is at the Macondo Avocado Farm Airbnb. It's a beautiful building made of concrete, glass, and warm wooden panels.
It feels spacious and inviting, has amazing views, and plenty of comfortable places to sit. There's also a balcony, a front porch, areas to sit, a firepit, and an equipped kitchen.
There is a sauna in the Airbnb, available for an extra charge.
Where to Eat Near Panimatzalam
There are currently three main choices for places to eat in Panimatzalam.
Eat with a local family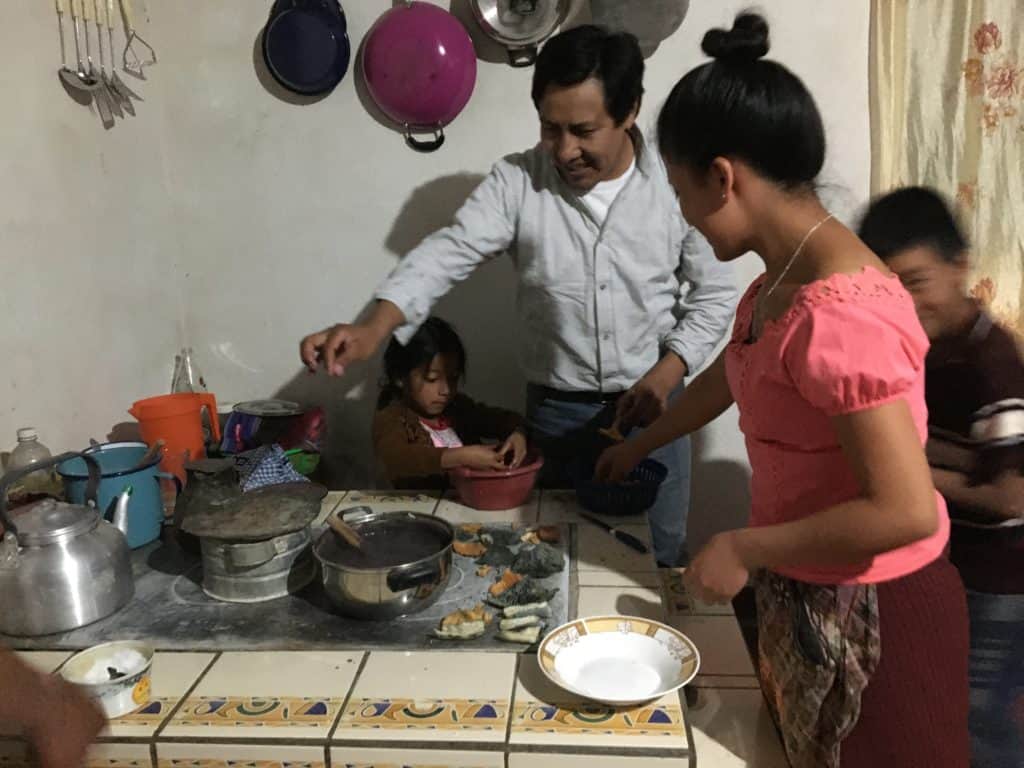 The first choice is to eat with a local family. I've thoroughly enjoyed eating at the Quino household, right next door to the Macondo Avocado Farm. They make Guatemalan family-style meals that are quite yummy. They even cater to dietary restrictions if necessary.
Buena Vista Restaurant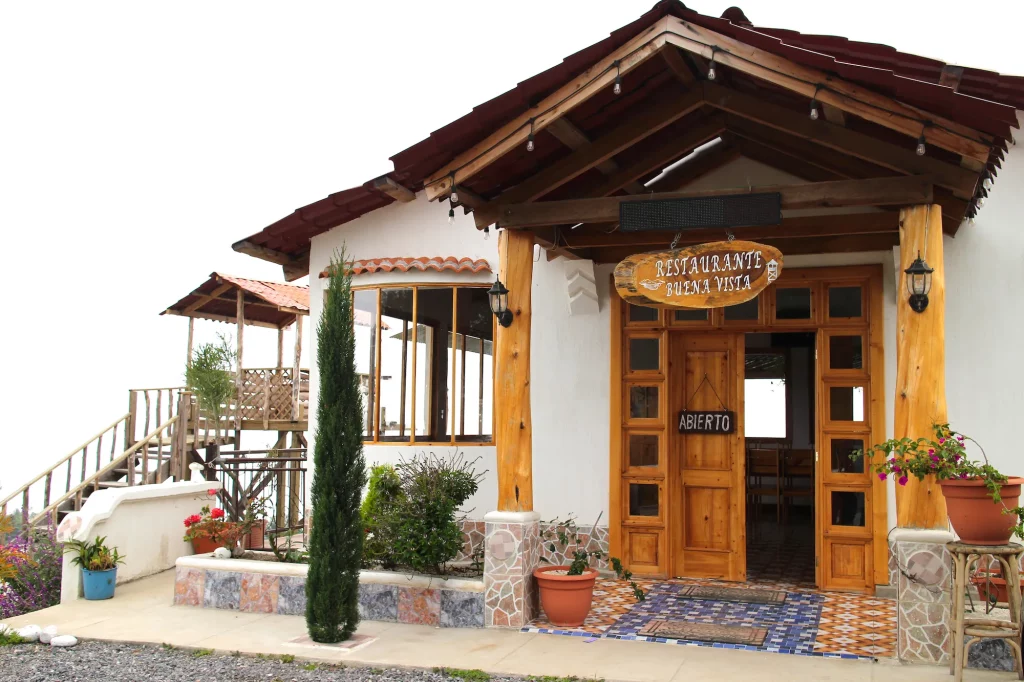 Another gorgeous spot to eat is the Buena Vista Restaurant. It is 3 kilometers from Panimatzalam on RN-11 (heading toward Las Trampas). It has gorgeous views of the San Fransisco River Basin, reasonable prices, and a spacious rustic ambiance. The menu features a variety of traditional dishes such as chicken, longaniza, or chorizo with rice, salad, refried beans, and plantains on the side. it is open from 8 am to 8 pm.
Pakin Family Restaurant
Pakin Family Restaurant is 2 kilometers in the opposite direction (heading toward Las Cruces on RN-11). This spot offers economical meals and is basically a traditional "comedor." It is open from 7 am to 8 pm. The menu varies but often includes things like grilled meat, grilled chicken, fried rice, soup, hamburgers, and tortillas topped with cheese, meat, or chicken.
How to Get to Panimatzalam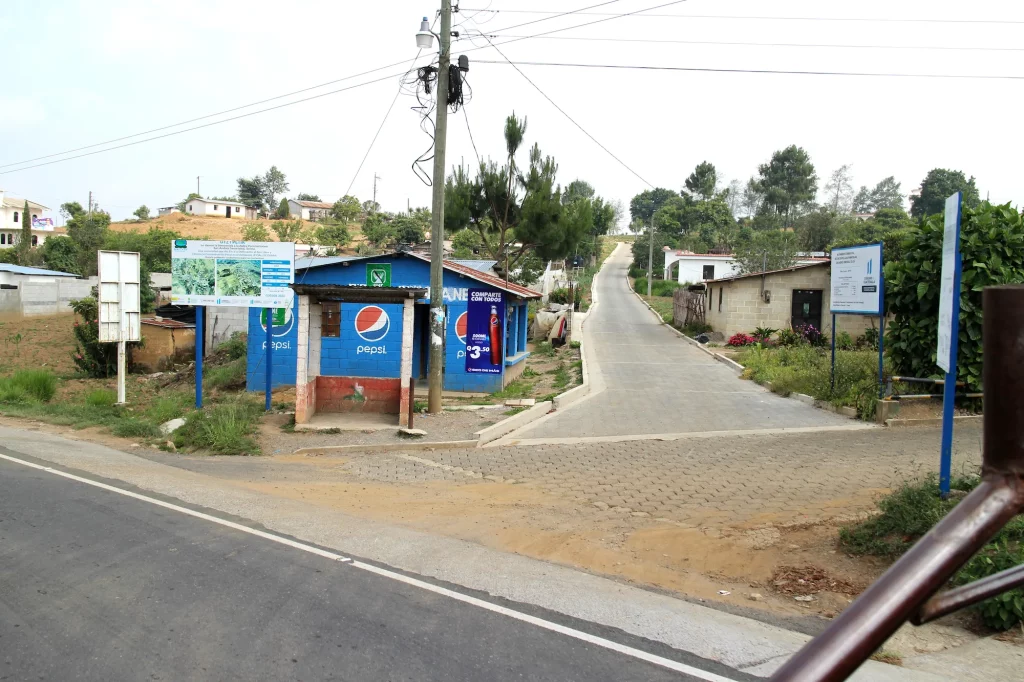 From the City: Drive on CA-1 towards Sololá until you reach Las Trampas. Take RN-11 from Las Trampas until you reach Panimatzalam.
From Panajachel: Drive toward San Andrés Semetabaj on RN-1. Rather than continue toward Godinez, take the left fork toward Las Cruces. At the Gasolinera Las Cruces take a left on RN-11 toward Las Trampas. Drive a few minutes until you reach Panimatzalam.
On Public Transportation: If you don't have your own transportation, you can catch a Microbus in Panajachel heading toward Godinez/Las Cruces, then take another heading toward Las Trampas. Tell the driver you want to get off at Panimatzalam.
Tour: You can also take a motorcycle tour to Panimatzalam, which is a lot of fun.
Contact information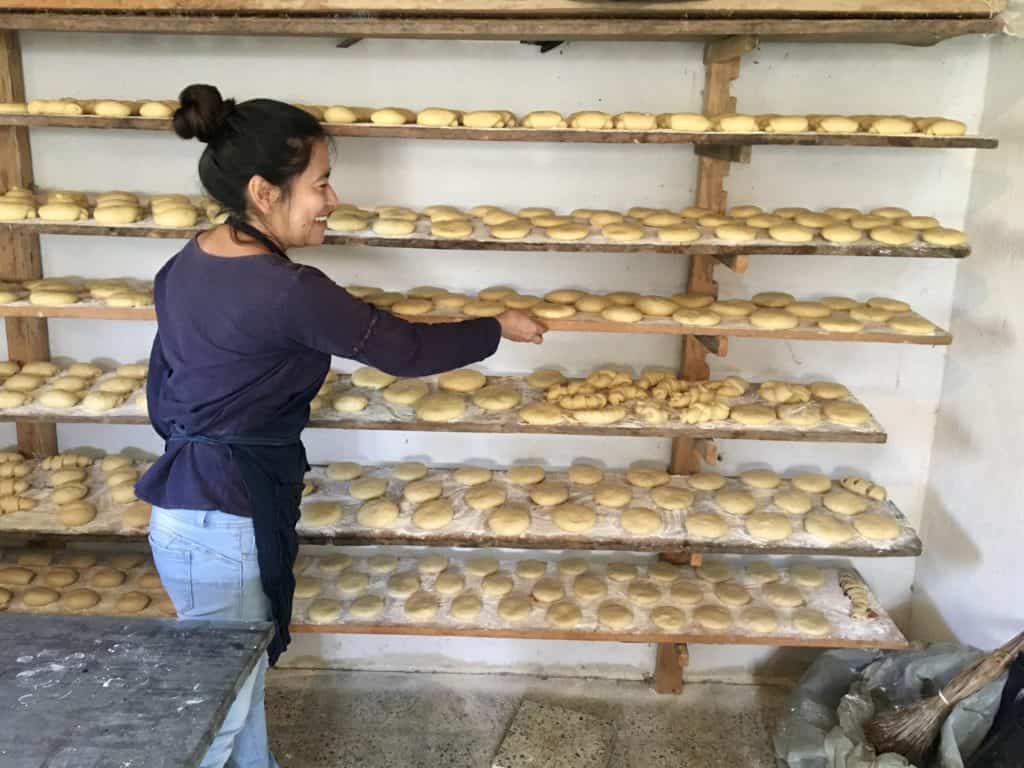 For more information or to reserve a tour or a meal, contact Isabel López.
Cell/Whatsapp: +502 4160-2897
Email: [email protected]
Are the Panimatzalam tours available in English?
Yes–you can request English translation for any of the activities mentioned in this post. The translator is a community member and a school teacher. Just be sure to reserve ahead using the contact information mentioned above.
Community Tourism in Panimatzalam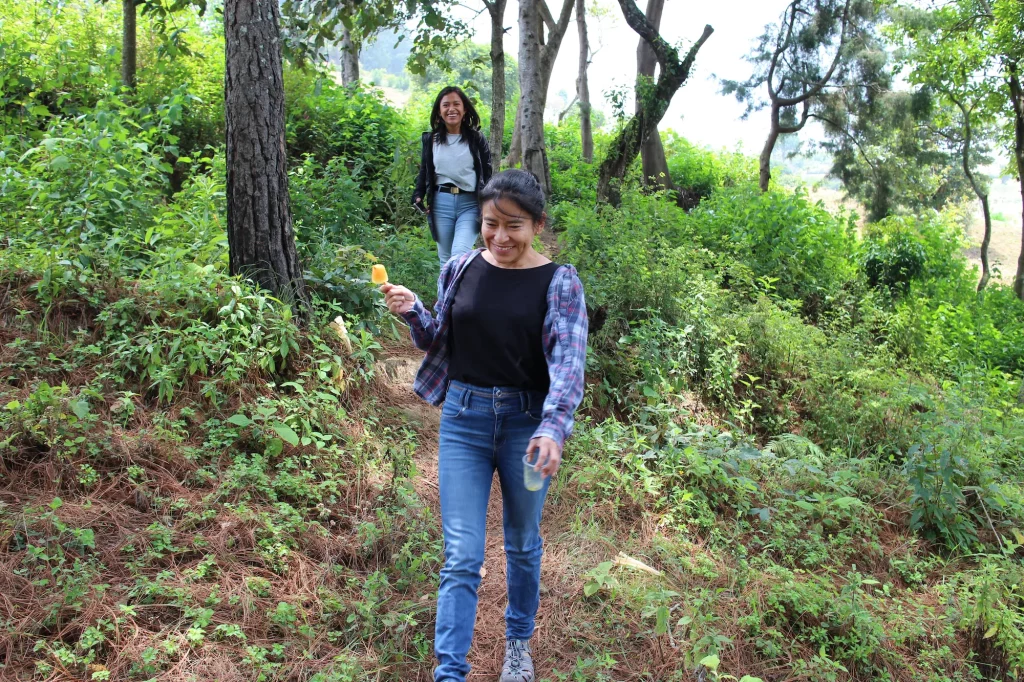 Community tourist is just getting started in Panimatzalam as a way to bring in additional sources of income.
Up until recently, the 150 to 200 families who live here make their living exclusively from maize and bean crops. Many have decided to emigrate to the US or Canada in search of better opportunities, often leaving their children and spouses behind.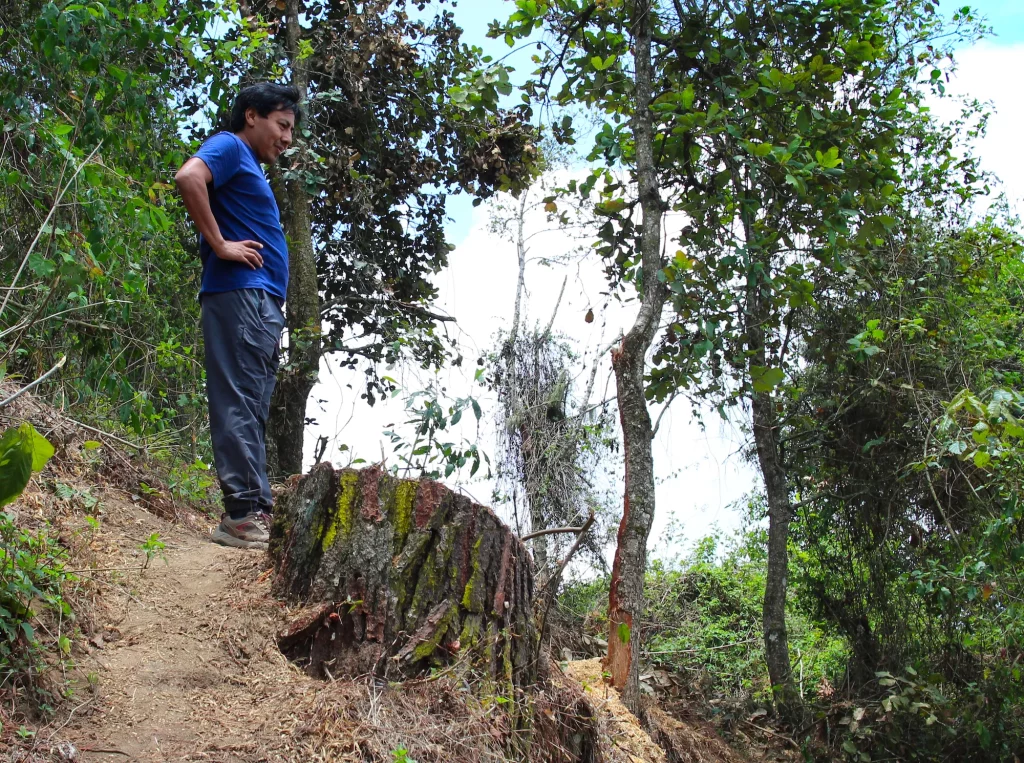 Isabel and Ricardo, the owners of Macondo Avocado Farm are helping their neighbors come up with additional ways to provide for themselves. They also hope to share key resources about avocado farming (and other similar crops).
On my last visit, Ricardo explained that with proper management, a family can make a living from a single plot of land the size of a "manzana." He hopes to share new ideas and agricultural techniques with the community to help everyone get ahead.
What does Panimatzalam mean?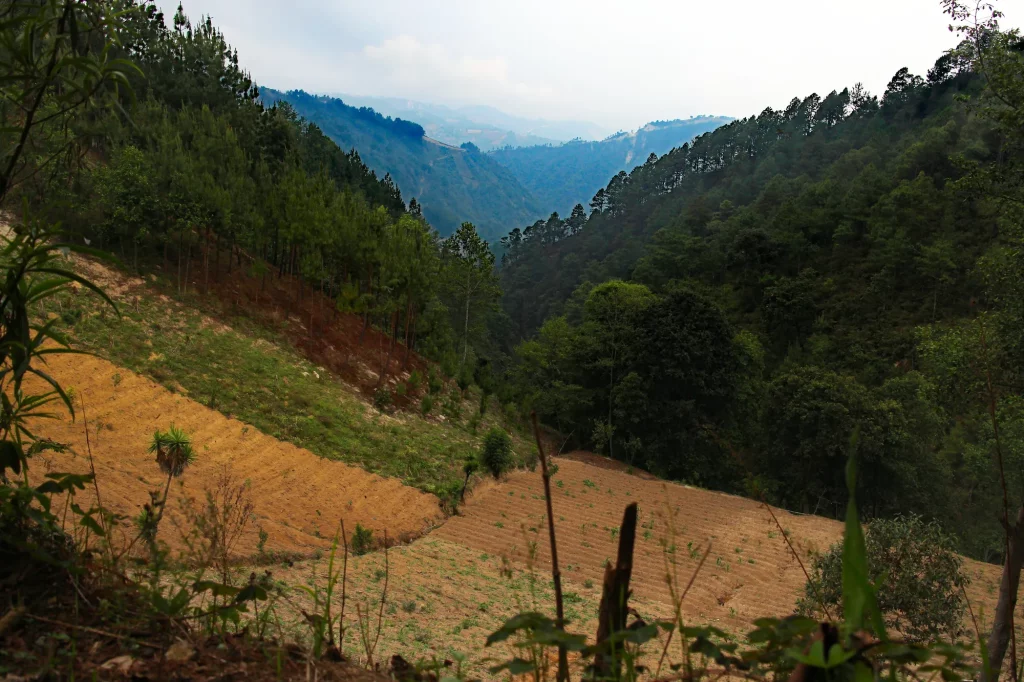 Panimatzalam means "the place of the big planks." Apparently there used to be massive trees in the area which were cut down and made into impressively wide planks.
You'll notice that several communities nearby follow this naming scheme. The closest is "Panimache" which means "place of the big tree."
What other places in Guatemala offer community-based tourism?
If you're looking for community tourism in the Lake Atitlán area, Santa Cruz la Laguna and San Juan la Laguna are two top spots. Check out my posts for more information about what to do in each of these towns.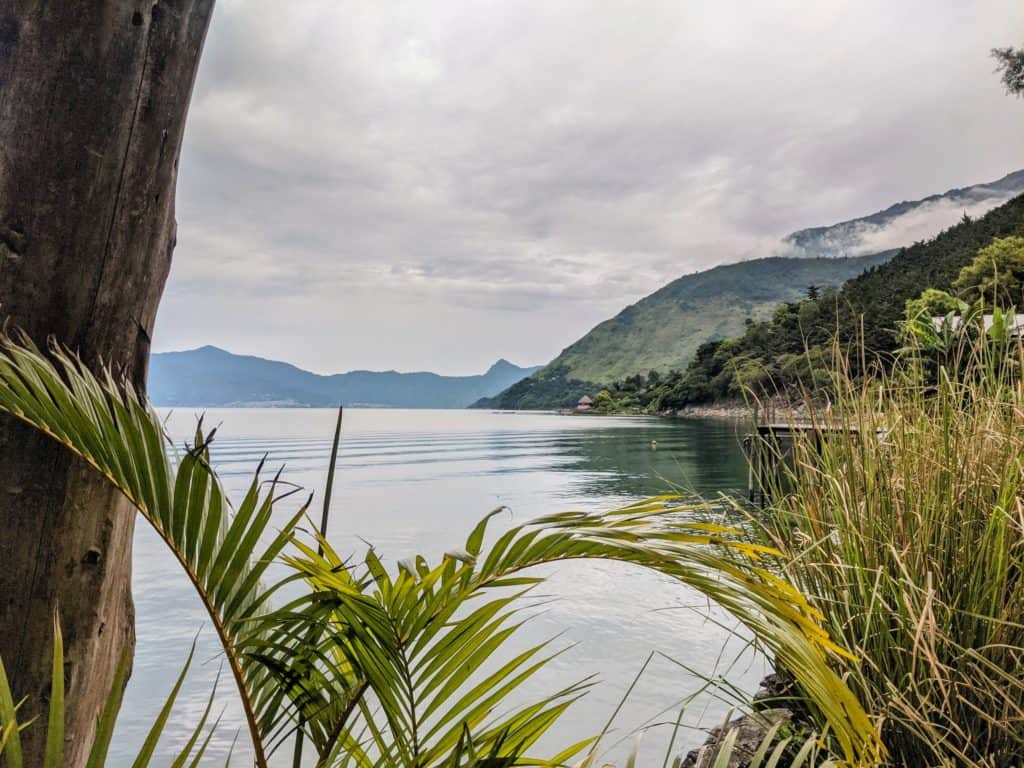 You can also go on the highest ziplines in Guatemala at the Chuiraxamoló Eco Park, which is a project created by the Santa Clara La Laguna Municipality.
My all-time favorite spot in Guatemala for community tourism is the Seacacar Nature Reserve at the El Boquerón Canyon in Izabal.
Antigua Guatemala also offers some great coffee tours to local farmers.
Conclusion
Panimatzalam is a tranquil and attractive community above Lake Atitlán that is just getting started with community tourism. It's a great place to enjoy outdoor activities, and cultural activities, or get away from the hustle and bustle of daily life (or tourist traps).
***GUATEMALA TRAVEL PLANNING GUIDE***

Should I buy Guatemala travel insurance?
YES — Personally, I always travel with travel insurance because it gives me extra peace of mind. SafetyWing is an excellent travel insurance company that's quite affordable. Plus, if you travel longterm, it's a snap to renew on a month to month basis. You can keep renewing for up to a year and still pay the same deductible.

Where's the best place for finding cheap flights to Guatemala?
When I purchase a ticket, I always search several different sites. Kayak and Expedia are great places to start running a search. Spirit is usually the cheapest carrier, but American Airlines and United also sometimes offer excellent deals.

What's the best way to book my Guatemala accommodations?
I recommend booking.com for finding and booking hotels in Guatemala. For vacation rentals, I recommend VRBO.com — it offers beautiful and unique spots to stay.

What's the best way to book Guatemala tours?
Viator is a great tour booking site with several excellent options available in Guatemala's main tourist areas including Tikal, Atitlán, Antigua, and Acatenango. There's a nice range of prices and options available.

Can you drink the water in Guatemala?
No – Don't drink the tap water! Instead, buy purified water from any corner store or grocery store in Guatemala.

Be sure to brush your teeth with that water as well to avoid getting sick. And hydrated, especially when traveling to high elevations.

Do I need a visa for Guatemala?
Probably not — Visitors to Guatemala from "Category A" countries like the United States, Canada, the UK, New Zealand, Australia, and most European countries are automatically given a 90-day tourist visa (in the form of a passport stamp) when entering Guatemala.

This visa is valid for Guatemala, Nicaragua, Honduras, and El Salvador. At the end of 90 days, it can be renewed once at Guatemala's Migración without leaving the country.

After 180 days, you will have to travel outside of Central America before returning. Check to see if you need a visa.

Will my phone work in Guatemala?
It's possible, but check with your provider in advance to see if Guatemala is covered. If not, you can easily pick up a local SIM card.

There are essentially only two carriers in the country: TIGO and CLARO. Both have good coverage.